Choosing a new ERP system, such as Microsoft Dynamics AX, is a complex task that takes time and planning, before ultimately deciding the system and the partner to work with. Careful preparation is required to ensure that the system delivers exactly what is required, and this is where working with an experienced partner is key. Your partner should understand your requirements and how best to address them.
Microsoft Dynamics AX is a fully comprehensive system and so can be configured to meet most requirements, establishing what is required is the key to making the system work for you.
Issues can arise at different steps along the process, but the main ones we see are during implementation when the wrong questions have been asked or the wrong information provided. As a result, the system set up does not deliver what is needed.
Companies turn to Syscom when their current installation of Dynamics AX isn't working for them, and sometimes when there has been a breakdown in communication between them and their partner. If the partner doesn't configure AX in the best way for the company, this can cause problems.
This is where Syscom is different. We take the time to learn about and understand the business we are working with in order to ensure only minimal reconfiguration or re-installation is needed so our  clients will get the system working the way they want, the first time around.
We work with the company to establish what is required, while our team of Dynamics experts can quickly sort a solution. With such a significant investment, it's so important to get it right. This is where partner choice is an essential part of this outlay.
We asked John Ewing, Head of Global Sales and Marketing, and a Dynamics expert to explain how the AX Medic service from Syscom can help when there's a system fail.
"Companies purchase Microsoft licenses directly from Microsoft and will require installation from a partner. Many partners add on extras on top of the license and installation to make a larger profit, and these extras include items such as support.
"There are instances when partners do not install a system correctly as they don't understand the idiosyncrasies of the market that they are selling into. This results with the wrong system configuration installed for the business's requirements. One size does not fit all, so this is a crucial part to get right due to the severe impact the wrong system installation can have across the business.
"A system installation can take anywhere from 100 – 150 days. We have come across other partners who have taken up to 500 days for an installation that should have taken 100. If their daily rate is around £1,000, this can then end up being eye-wateringly expensive for the company paying this partner for the installation. On top of this, if the system is not configured right for the company, the re-installation is just as costly – they're looking at a million-pound bill.
"This is an inconceivable expense for most companies.
"We test at every stage of installation and configuration to avoid any pitfalls, consistently checking that it's what the client wants and requires. If you choose a partner that doesn't know your market and is performing the installation and configuration, then they may make modifications to the system that are unsuitable.
"Modifications being added in should be a massive red flag as the system should be right for the company to begin with.
"For us it's very frustrating to see installations gone wrong where diligent checks haven't been made and mistakes have caused severe consequences and unforeseen costs. Communication is key.
"Even when the final objective is defined and agreed beforehand between partner and company, if there is poor communication, the project will likely go wrong and cause a lot more problems."
To find out more about the AX Medic service from Syscom, contact us and talk to one of our team.
Related Pages
Next Article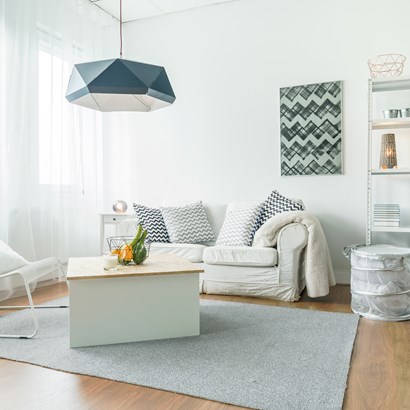 May 17 2022
How Syscom 365 Furniture Can Simplify Everyday Challenges
Read More