Everything you need to know about migrating from GP to Business Central
If you are a user of Microsoft Dynamics GP, you will be aware that the software is now starting to be phased out. The end date of support varies by version, but you may be thinking about your options moving forwards. One of those options is a GP to business central migration.
Whilst both Dynamics GP and Dynamics 365 Business Central are aimed at SMEs and are great for managing a business's core finances, there are some differences that may be making you want to make the change to Dynamics Business Central sooner rather than later.
If you're considering a GP to Business Central migration, you may relate to some of our commonly asked questions:
What will I gain from upgrading to Business Central?
What are the benefits of moving to the cloud?
What about my staff, will it be a difficult transition? 
Why upgrade now and not next year?
What's my best option?
What can Syscom offer?
If you're already aware of the benefits migration to business central will bring, take a look at why Syscom are the right Microsoft Partner for the job – we promise minimal installation costs, plus we don't ask for a big upfront payment - payments are scheduled in line with project progress.
1. What will I gain from a GP to Business Central migration?
There is much to be gained from upgrading to Business Central – improved efficiency and optimisation of your business's processes and operations. Take a look at some of the key benefits:
Seamless Integrations with other Microsoft Products
If your staff are users of Microsoft 365 (Office 365) programs such as Word, Excel and Outlook, or Dynamics CRM (Dynamics 365 Sales) then the pre-built integration between these and Business Central will be a major benefit to you.
Whilst integrating your GP software with Microsoft 365, power BI or CRM can be done, this requires additional costs for the resource, skills and effort needed.
Dimensional Accounting
One key benefit offered by Business Central is the dimensional accounting functionality. This allows you to define analysis categories and makes it simple to review a particular dimension – for example staff expenses.
Project Accounting
Using project accounting functionality, which is not available in GP, Business Central lets your finance team work more efficiently with your operations team.
Improved Reporting
Whilst Power BI can be integrated into GP with some effort, it is pre-built into Dynamics Business Central.  This offers excellent reporting capabilities, the ability to merge data from multiple sources and customised dashboards, giving the right people the information that they need to do the best job. Overall, Business Central offers better and more flexible data analysis.
2. Benefits of going Cloud-hosted
One of the biggest decisions will be Cloud or On-Premise for a business Central upgrade? Whilst Business Central is typically deployed in the cloud, which brings the following benefits, it is also available on-premise, and we can support you in whichever method you choose. 
Security Benefits
With Business Central in the cloud, all business data is stored in Microsoft-managed data centres, minimising any IT security concerns you may have as an SME.
Make Upgrades Hassle-free
Is the upgrading, patching and maintenance of GP becoming frustrating for your business? If you're running a version of GP that's any earlier than 2019, manual upgrades are required.
A benefit of opting for the SaaS model means no more upgrades - you are always automatically on the latest version.
Plus migrating to Business Central on the cloud removes the hassle of upgrading your server software.
Cost Benefits
Migrating from Dynamics GP means you get the benefits of predictable costs and scalable licensing, and you can add and remove users as and when needed.
Got Remote Staff or Hybrid Workers?
Cloud-based Business Central makes it easier to support remote or hybrid workers, easily accessing the system wherever they are working.
3. What about the staff? Will it be a difficult transition?
The Business Central interface is very consistent with all well-known Microsoft products, so if your staff are familiar with Microsoft 365 apps such as Outlook, Word, or Excel, they should find using Business Central comes naturally.
It's important to have staff on side when changing systems, and training from your Dynamics Partner should be part of the migration process.
4. Why upgrade Dynamics GP to Business Central now?
Are you on an old version of GP and need to upgrade as mainstream support has ended? Now could be the time to make the jump to Business Central, Syscom can help you make the move to the cloud, and migrate your data.
Perhaps you were considering an update to the latest version of GP, but the announcement from Microsoft about the discontinuation of the software has made you contemplate Business Central instead. Or if you feel you have outgrown GP and want more from your software solution, now could be the time to reap the benefits Business Central SaaS could bring to your organisation. 
5. Which option is best for my business?
Stay on Dynamics GP or upgrade to Business Central? If you're unsure about the best thing to do for your business, its goals, and ways of working, talking through your options with a Dynamics partner is the best way to answer this question.
On this Page
Next Article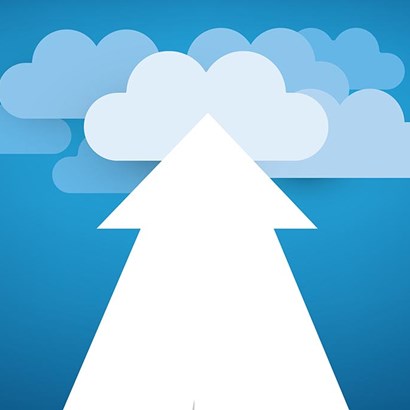 November 20 2023
Dynamics 365 On-premise To Cloud Migration: What Are The Benefits?
Read More