Depending on your business's specific needs, choosing to upgrade from Dynamics NAV to Business Central is a task that needs careful consideration to allow you to minimise the overall cost of the project, minimise the impact on your operations and also future-proof your business for many years to come.  
Microsoft Dynamics 365 Business Central can be installed and deployed on an On-premise or Cloud hosted basis. But you might be wondering, which is the best option for my business? In this blog, we compare various aspects of each type of deployment in order to outline the potential benefits to your business depending on your requirements.  
Business Central On premise vs 
Cloud
: Cost
On-premise 
On-premise ERP solutions, including Business Central, require a certain level of investment to be able to install, deploy and maintain a system. The usual costs involved include server hardware, physical space to install servers, power consumption, IT staff to maintain the system. There may also be additional costs throughout the systems life cycle which may include physical maintenance needed on hardware. Larger organisations and companies may choose to opt for an on-premise solution, as larger budgets mean they can afford a larger upfront investment to install the solution on-site. They may also opt for on-premise due to pre-existing IT teams and infrastructure being in place while also offering a solution which can be controlled and maintained in-house.  
Cloud
With Cloud-based solutions, the need for physical hardware such as servers is eliminated - Business Central can be hosted by Microsoft in the Cloud (Azure). The costing model for Cloud solutions is available on a subscription basis (SaaS) which allows smaller companies to reap the rewards that the software can provide without the need for substantial initial investment. This method is particularly useful when scaling your operations up or down depending on your business demand and workload.  
Business Central On premise vs 
Cloud
: 
Control
On-premise 
An on-premise version of Business Central allows a business to control and maintain every aspect of their system. It also allows businesses to choose when and how security fixes, updates and patches are rolled out to ensure business continuity and to minimise the disruption to their operations in the process. While this may provide control to your organisation, you would also need a dedicated team or member of staff with sufficient knowledge to be able to manage these daily tasks. You as a business would also be responsible for maintaining the system to ensure it is working correctly, but it is worth remembering these services can also be managed by your Partner.  
Cloud
Cloud-based solutions offer a different approach when having control over your system. By opting for a cloud version of Business Central, the environment is managed by Microsoft, you just access a management console.  
Business Central On premise vs 
Cloud
: 
Security
On-premise
On-premise solutions are usually more suitable for larger businesses and organisations which handle highly sensitive data and are required to provide higher levels of security to their systems and their data. With security being a primary concern for many businesses, on-premise solutions offer a more secure and reliable environment although it is worth noting that cloud security continues to vastly improve.  
Cloud
The number one concern for businesses surrounding cloud solutions has been mainly focused on security. Many mainstream security breaches have been associated with cloud services in the past which has reduced the number of cloud services being deployed. Although this may be the case, year-on-year cloud security continues to improve and offer businesses a higher level of security as new technology becomes more widely available.  
Thinking of upgrading from Dynamics NAV
 to Business Central
?
If you are considering an upgrade from your existing Dynamics NAV system to Business Central but are not sure which option would suit your business better, Syscom are able to analyse your business needs to offer you the most suitable deployment options to help your business grow.  
Contact us at any time to have a free no obligation chat about how we can help your business move forward. You can call us on 01384 400 600, get in touch via email at info@syscom.plc.uk or submit a contact form below. 
Related Links
Next Article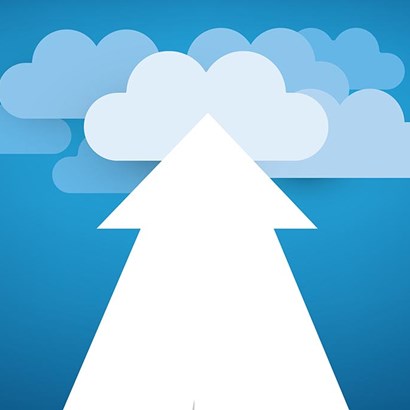 November 20 2023
Dynamics 365 On-premise To Cloud Migration: What Are The Benefits?
Read More