Many companies look to ERP software to improve their business processes and internal operations to enhance performance and achieve a significant return on investment as a result. Whether on-premise or cloud, the total cost of ownership is rarely understood which often leads to companies only realising the true cost after implementation.  
We take a look at cloud costs vs on premise costs for ERP software deployment. 
What is on-premise deployment? 
On-premise software refers to software installed on-site – usually on business premises – at the location where the company uses the software.  The business is responsible for upkeep and maintenance.  
What is cloud deployment?
Cloud software refers to software that is installed off-site, usually through a data centre which makes the software available to the business. The business itself has no direct management and upkeep of the installed software. 
Cloud vs On Premise Cost Comparison for ERP Software Deployment
The total cost of ownership can vary depending on the type of deployment you choose. Here we will look at the compared costs of software deployment in the cloud vs on-premise.
CLoud vs On Premise Cost: The cost of on-premise software deployment
The cost of ownership for on-premise software can differ depending on the type of support you receive from your ERP partner after installation.  

Hardware & Equipment
Installing software on-premise requires a range of equipment and hardware such as the servers to run the software and the associated machines or workstations to manage them, as well as all the required cabling and components needed to complete the hardware install.  
When opting for on-premise, it's also important to remember the lifespan of such hardware and its subsequent replacement cost. As an industry standard we would expect equipment to last for up to 10 years which would mean your business would need to replace and pay for new hardware every 10 years or so. There is also an associated upgrade cost to move your current system to the new hardware so it can be properly connected and back to working order.  
Software
Using specific software applications or systems often requires a licence purchase per user. For example, when a company is using D365 Finance, each user will require a D365 Finance licence to activate their account to begin using the functions available. Depending on the size of your organisation, the cost of licencing can differ greatly - a company with 1000 users will require significantly more investment for user licences than an SME with 100 users.
Security is a major concern for many businesses moving forward with new software. When software is installed on-premise, the company is responsible for the security of those systems from both internal and external threats. Managing security can vary in cost depending on whether it is managed internally or through a third-party provider.  In-house management requires IT staff on hand whereas outsourcing to a third-party IT provider will often include a fixed monthly cost, which may be lower than that of a paid employee.  
Maintenance & Infrastructure
After software installation is complete, maintenance will be required to ensure its servers and infrastructure are secure and running as expected. This may include regular bug fixes, security patches and support given from either in-house or an external or third-party provider.  
In-house maintenance requires fully trained staff members on-hand to maintain and upkeep software and support system users. Depending on your business needs, you may just require staff from Monday to Friday but in some cases, it may require 24/7 support which only increases the costs associated. For example, if you had two members of staff managing your system with an average salary of £25,000 each, your total cost across 10 years can amount to more than £250,000 – and that's just to maintain the system you have. Alternatively, having a third party manage the maintenance of your system can provide a more cost-effective approach, depending on the levels of service you require. 
Cloud Vs On Premise Cost: The cost of cloud-based software deployment
Many businesses are moving to the cloud due to the range of benefits cloud-based software provides, and when doing a cloud vs on premise cost comparison, often lower costs are associated with its implementation. Cloud SaaS models are now available with many software applications to provide a monthly price per user which allows businesses to access the same software, only through a subscription service. 
By having a monthly fixed fee, businesses can accurately manage their spending, as opposed to on-premise which tends to be more unpredictable. Subscription services also offer a more accessible and cost-friendly solution for SMEs that may not have the advantage of paying upfront. 
Hardware & Equipment
Cloud installation will only require businesses to have an internet connection and the associated hardware which enables them to access the software application itself. So, for example, a company will only ever require mobile devices, laptops and computers, depending on their needs, and a connection to the internet. So in the cloud vs on premise cost comparison, it's clear that having minimal equipment reduces both running business expenses and the initial investment to put technology in place.

Software
Even for cloud-based software, users still require the same licences they would need for an on-premise installation. This means that there are no differences in licencing costs for a cloud-based solution compared to on-premise. 
The security of cloud systems is typically managed by the cloud provider and therefore usually factored into the monthly subscription fee – offering significant cost savings for businesses. However, many are still opting for on-premise over the fear that sensitive and important data could be compromised in a cloud environment. Nevertheless, there is no proof to suggest that cloud solutions are any less secure than on-premise. 
Maintenance & Infrastructure
Whilst cloud solutions may not require the same level of upkeep as on-premise, it still requires some level of maintenance. Therefore if you do not already have an internal IT team in place, a support contract from a third party will be needed. This would include backing up critical data, user and system support as well as other services depending on the needs of your business.  
The more support required, the higher the cost. However, the level of support required for cloud-based services is generally lower compared to that of on-premise due to the additional support required for infrastructure, hardware and security. 
Have you evaluated cloud vs on premise costs and think
 moving to the
 cloud may benefit your business?
Choosing the right cloud provider is the first step. Syscom is a Microsoft™ accredited Cloud Service Provider. We can help with cloud-based Managed IT services, in addition to the latest ERP cloud technology including Dynamics 365, Dynamics 365 Business Central, and our own specialised cloud-based ERP solutions ApparelX & ERP8.   
Get in touch today to find out how we can help your company grow with our cloud-based IT solutions – call on 01384 400 600, email info@syscom.plc.uk or submit a contact form below. 
Next Article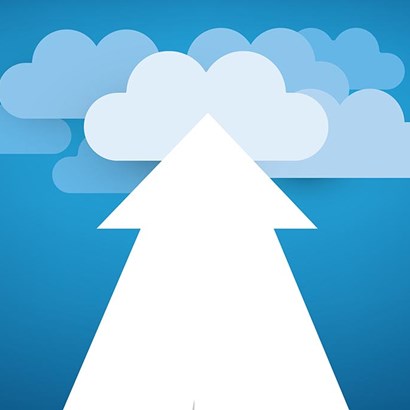 November 20 2023
Dynamics 365 On-premise To Cloud Migration: What Are The Benefits?
Read More