When you picture the process of implementing, upgrading, or switching ERP software, you probably have several questions running through your mind.
The entire journey from enquiry to final installation involves a series of steps, each with its specified questions. At Syscom, we're used to enquirers wondering things like:
"What is this process? How does it work?"

"Is it right for my business?"

"What kind of information will my ERP vendor need from me?"

"When will I have to make my final decision?"

"What kind of timeline am I looking at? What kind of scope?"
We understand it can be intimidating when considering digital transformation and beginning the journey of ERP software implementation. At Syscom, we have made the sales process easy to understand, which breaks down into 5 stages:
Initial Chat

Technical Chat

Demonstration

Discovery

Delivery.

Find out what each of these stages entails here. 
Stage 1 – Initial Chat
Once you make first contact by submitting a contact form via the website, emailing, or calling us, our sales team will get hard at work to conduct basic research prior to the initial first chat. This includes things such as the nature of your company, the industry you operate in, and potential links to peers we have previously dealt with.
This initial chat will usually be conducted over Teams to discuss your current situation and project needs. Questions here are just to get a feel for what issues your project faces and what your facilities require, ranging from:  
"What kind of business are you? What do you make/distribute/sell?"

"What kind of solution are you looking for? Why do you want it?"  

"What are your issues/pain points driving the project the most?"

"What is the level of urgency for resolution?"

"Do you have an outline budget? A corporate HQ to comply with?"

"How many users do you anticipate having?"
The initial chat is a practical outline of your situation, designed to contextualise your needs and how our systems can resolve them. We cannot send out a quotation without having a discussion first. Following a successful initial chat, we'll mutually arrange a second-stage meeting. 
Next Article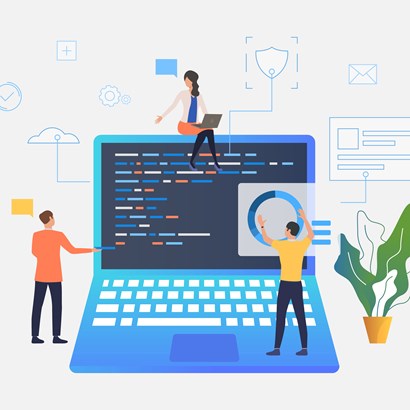 December 05 2023
Why Use Managed IT Services?
Read More