ERP stands for Enterprise Resource Planning.
In short, ERP software integrates key business functions such as finance, supply chain management, operations, customer service, sales, marketing and more into one place to allow businesses to gain insight, reduce their costs and perform better. 
There are two ways ERP solutions can be deployed, on-premise and in the cloud. 
What Industries Can ERP Software Be Used For? 
ERP software solutions can be used across a range of different industries and can also be tailored to specific business needs.
At Syscom, we provide ERP software for manufacturers, distributors and apparel and furniture companies.
Affordable ERP Software Solutions
The introduction of cloud-based and modular ERP software has made the cost more affordable and has opened the possibility of smaller organisations utilising an ERP system. Find out more about affordable ERP systems for small and medium businesses.
Signs You Need an ERP Software Solution
Can You Answer Top Level Questions?
If someone came into your business and asked you what your most popular product was last year, or how effectively you delivered on projects in the last three months, could you answer them easily? If not, it means you are not using your data effectively.
Utilising data to provide insight not only strengthens your organisation's capabilities but also helps to improve decision-making across the business and in doing so improves processes, which ultimately effects your company's bottom line. 
Time & Effort
If you find yourself struggling for time due to duplicating tasks throughout the day, this could mean that the systems you currently use are not completely integrated and are also probably not up to date with recent technology and capabilities.  
Benefits of an ERP Software Solution 
Gain Better Insight and Visibility
With agile reporting, you can take advantage of and make the best use of your data to ensure key decisions are made with the most knowledge at hand. Access accurate and timely information to provide visibility throughout your organisation which helps make profitable decisions.
Greater Efficiency
Give your employees the tools they need to be productive. Using specialist ERP software leads to fewer errors, improved efficiency, and faster decision-making. This not only creates time savings throughout your organisation, but it also provides a reduction in costly mistakes. 
Improve the way you do things by utilising an ERP system, using the latest technology can provide you with new ways to carry out your processes which will save you time, money and resources.  
Centralised Data
Centralised data allows complete collaboration across departments while also providing full visibility throughout. This not only improves the effectiveness of collaboration across different departments but also helps to reduce errors and mistakes. Accurate data can have huge benefits during crisis management, allowing businesses to make informed decisions and act quickly. 
Improve Customer Experience
A customer's experience with a business will impact their future buying decisions and loyalty to that brand. It's well known that keeping customers is nowhere near as expensive as attracting new ones, so improving customer experience can have a positive impact on profits. 
An ERP system can help to improve customer experience in many ways, including providing insight into buying habits and customer preferences and streamlining the supply chain to minimise potential issues.
ERP Software Solutions from Syscom
At Syscom we offer Microsoft ERP Solutions as well as our own software, Syscom ERP8.  To talk to us about the ERP software solutions we offer, and how we could support you, call on 01384 400 600, email info@syscom.co.uk or complete a contact form below and one of our team will get back to you.
Related Links
Next Article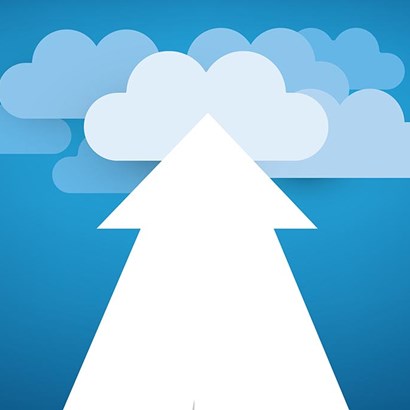 November 20 2023
Dynamics 365 On-premise To Cloud Migration: What Are The Benefits?
Read More