In a post-pandemic landscape that has brought a major change to the way we work, providing IT support for remote workers is vital in strengthening your operational performance as a business.
FlexJobs' 2022 Career Pulse Survey unearthed that an astonishing 97% of workers desired some form of remote work. Focus and productivity are the main driving factors for the switch, with 53% of workers citing that remote working allowed them to complete tasks faster. A growing remote workforce has subsequently created a rising need for IT solutions for remote workers, a need that many legacy systems have been unable to fulfil.
The 2020s are bringing unprecedented change and volatility to many businesses. Agile IT solutions for remote workers are the key to survival and prosperity in the digital age. By providing managed support and IT security for remote workers, you can empower them to resolve issues quickly, ensure devices are up-to-date, and maintain optimal communication.
IT Security for Remote Workers
Cybersecurity should always be a top priority for any modern business but for remote workers especially. Traditional IT architectures can be inflexible, and unstable, and pose a security risk for employees working from home. Managed IT security services can support your business with hybrid and remote employees.
Having secure networks, devices and procedures in place reduces the risk of data loss, ransomware attacks and other cyber security issues that may arise from working from home.
Ensuring IT security for remote workers improves the security of your files against external threats. Permissions can also be given to specific individuals within your organisation so that only they can access that information. This includes user-specific passwords, data encryption, anti-virus, and specific measures in the event of mobile devices such as laptops and mobiles being stolen or lost.
Secure VPN Connection
Secure VPNs (Virtual Private Networks) provide users with a secure connection to your office network. A VPN allows users to make secure connections to another network via the internet, meaning remote staff can access local network resources, such as documents and files, as if they were connected to your network in the office, and most importantly be able to do this securely and safely.
Syscom's managed security services team can help your business set up a VPN for remote-working staff which they can access with ease. This process is both simple and very quick to implement into your current setup, whether your staff are working from PCs, laptops, or other devices.
Anti-Virus
Scattered working locations increase the risk of viruses, malware, spyware, ransomware, and other threats. By using anti-virus and anti-spyware software, you can protect your servers and endpoints from malicious software entering your network. This is a must for businesses, especially when dealing with a mobile workforce. Anti-virus software can detect, manage, and remove malicious software threats which may attempt to breach your networks or devices. There is an ever-growing need to protect and secure your networks and devices to ensure a reduction in risk to company data and services.
Anti-virus also provides email filtering and scanning of all inbound emails which checks for spam, malicious attachments and any other kind of malicious software which could pose a threat to your IT systems.
Anti-Virus Vs Endpoint Detection Response: Which Is Best For Your Business?
Email Security
Email security threats increased dramatically as more people started working from home as they became easier targets for attacks such as phishing and malware.
Email security is a vital part of IT security for remote workers. End-to-end hosted email security increases detection rates across incoming emails to ensure you only receive what you're meant to, and blocks malicious attacks to significantly reduce the risk and number of malicious emails coming into your network.
Next Article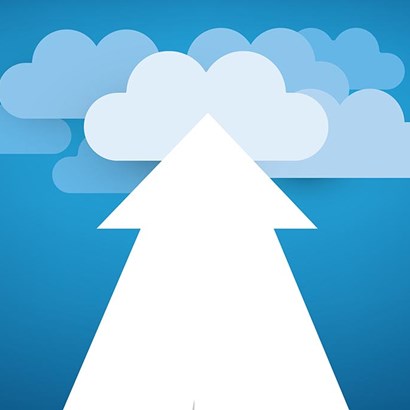 November 20 2023
Dynamics 365 On-premise To Cloud Migration: What Are The Benefits?
Read More