As technology continues to advance, society becomes ever more reliant – and the business world is no different. Generally, this has had a positive impact across industries, but new tech comes with risk and these same technologies can expose businesses to vulnerabilities and threats that can ultimately damage the company and its infrastructure. New and improved technology has enabled cyber-criminals to become more sophisticated, but as cyber-crime continues to evolve, so should your security. By remaining one step ahead with an airtight security system, businesses are able protect themselves against a targeted and potentially costly cyber-attack.


Why does my business need cyber security?
Here are some reasons why cyber security is crucial to your businesses' success.
1. Increasing variety and frequency of attacks on businesses
Cyber-criminals are constantly coming up with new ways to steal data from your IT systems and devices. With businesses holding sensitive data relating to customers, transactions, personal information and more, the need to protect this information is imperative for company reputation and success.
Cyber-attacks can come in all shapes and sizes, including:
• Malware
• Phishing
• Man-in-the-middle attacks (MITM)
• Distributed Denial-of-Service (DDoS) attacks
• Zero Day attacks
• Business Email Compromise (BEC)
The number of cyber-attacks on businesses in the UK has consistently risen every year and continues to rise at an alarming rate, which stresses the importance for businesses to adopt end-to-end IT security throughout their business.


2. Tech users are vulnerable to attacks
Since the pandemic, work culture has shifted, with many employees now working remotely or from home. Inevitably, remote-working significantly increases the risk of attack with devices and systems running on unsecured broadband and public WiFi networks. This presents a huge risk for businesses with important data being stored on remote devices as they are left unprotected.
Remote working can also lead to staff members falling victim to attacks as a result of phishing emails, weak passwords, insecure home WiFi and using personal devices to access company information.


3. It can cost your business thousands if not millions

The average cost of a cyber-attack on a business is rising yearly. Regardless of the type of attack which takes place, there are many ways in which it can cost your business. These can include:

• Lost revenue (downtime)
• Significant damage to IT systems/infrastructure
• Legal fees associated with lawsuits, non-compliance and exposed data
• Stolen intellectual property
• Breach of third-party data
• Lost revenue (lack of consumer trust)

The hidden costs behind a cyber-attack can have dire consequences for businesses and, in some cases, can lead to a complete breakdown of the company. The most efficient way to prevent a system breakdown is through prevention – an airtight IT security system can protect your company and the costs that come with such an attack.


4. Damages Credibility

Company reputation and credibility can be the make-or-break factor to your success. Online communities and review sites have empowered customers to research the company so they can formulate their own opinions even before initial contact has taken place. This is why your company credibility is so important to the growth potential of your business. Cyber-crime can leave a big impact on both new and existing companies – any vulnerabilities or losses to consumer data may leave customers feeling unsafe which can tarnish your reputation depending on the level of publicity it receives. Loosing consumer data not only gives you poor credibility but creates a lack of trust for existing customers.


How well does your current IT security stack up?

Does your current IT infrastructure provide the security your business needs to protect itself against modern day cyber-attacks? If you are concerned about your company's ability to manage the security of your systems in a modern world, get in touch with Syscom today to find out how our managed security services can help. Call on 01384 400 600, email info@syscom.plc.uk or submit a contact form below.
Next Article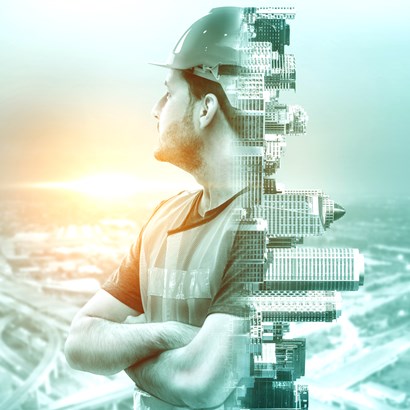 June 20 2022
Reap the Rewards of Risk Reduction with Construction Management ERP
Read More