Over the past couple of years, home or remote working has become the norm for office-based staff. For manufacturers, this means key factory floor workers are in the factory but need to interact easily with back-office employees, who are now often working remotely.
There are many benefits of Microsoft Teams - we look at how Teams can work for manufacturers whose employees are working in different locations.
Digitise Manufacturing Workflows
Microsoft Teams allows you to connect your frontline manufacturing workers with back-office staff and systems to create a truly hybrid working environment.
Here are a few workflows and processes you can digitise with Microsoft Teams to help frontline manufacturing workers:
Digital Document Signing
Many processes throughout a manufacturing business require approval, such as overtime requests, quality control, contracts or even permits needing to be signed before work can continue. With staff working remotely, it can become hard to get hold of people at the right time to sign documents – this can slow things down.

Adobe Sign and DocuSign can be configured with your Teams app and approvals tab to allow staff to sign documents digitally, helping to fast track the approval process and improve productivity.
Clocking In/Out
For many manufacturing frontline workers, clocking in and out of shifts is standard practice. With Microsoft Teams, you can now create a defined set of rules based around your clocking in/out procedure – for example if an employee is over an hour late for their shift a notification will be sent to the manager which requires them to sign off the clocking in/out as an approval before they can continue. This feature will also then update calendars and employee profiles to allocate break times, shifts and even extra hours if the employee desires.
Organisation & Communication
Teams allows you to access all your information on the go, from Teams chat with colleagues for quick and efficient answers to online planners which gives a holistic overview of each shift, team members on site and even allows managers to allocate to do lists which employees can tick off as they complete each task.
Promote Learning and Safety
The manufacturing industry is continually changing and so are the standards put in place to govern the safety, skills and running of a manufacturing environment. Creating a centralised platform where information can be stored helps to create a community hub for all front-line workers to access and receive up to date information.
For example, frontline manufacturing workers can access the Microsoft Viva Learning through Teams to access up to date information on the latest safety guidelines, training and company information which may be of use to them.
On-going learning is essential to keeping your workforce up to date and even provides opportunities to reskill/upskill existing staff to more complex roles. This helps build your teams with experience and means your business is providing development opportunities at every stage.
Interested to find out more?
For more information on Microsoft Teams and how it can be integrated into your current manufacturing set up, get in touch today to speak with one of our Managed IT support advisors.
We offer support for Microsoft 365, including Microsoft Teams, and have extensive manufacturing industry experience.
Call on 01384 400 600, email info@syscom.plc.uk or submit a contact form below.
To learn more about the manufacturing technology available at Syscom, look at our latest insights and news surrounding the industry.
Next Article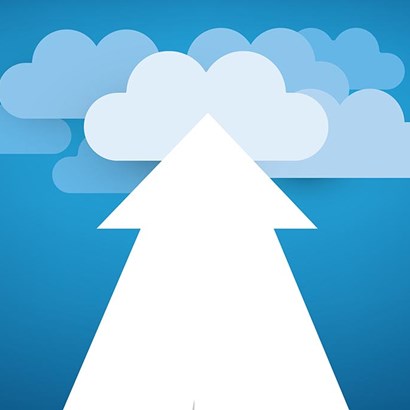 November 20 2023
Dynamics 365 On-premise To Cloud Migration: What Are The Benefits?
Read More