Every day requires a juggle between customers' wants and needs, managing your supply chain, creating and developing products, and your company's operations. The uncertain times that we live in mean that each part of the process is unstable and subject to change.
Your business needs to be prepared to weather these challenges; finding ways to streamline your operations and create efficiencies will help you stay stable. Here are 4 suggestions to help you start:
1. Get rid of manual processes
Manual activity is labour-intensive, taking up time and resources that could be better used. Adopting smart machines to automate low-level tasks will speed up processes and as well as collate data that can be used for wider planning and strategic purposes.
2. Use your data to make informed decisions
Collate and analyse your data to make sure you're making the most of it. Smart machines and manufacturing software can provide data that you can crunch for different purposes. Saving data to a central cloud-based location allows you to have all the information in one place, which is crucial for analysis. Choose the data you want to collect and use it to understand past performances, discover where issues lie, identify patterns and anticipate operations for the future including machine maintenance and order volume.
3. Anticipate issues and maintenance
Using smart machines means you can collect information on their performances, from how much downtime they have, to when and how they run at full capacity. By analysing their performance, it's possible to anticipate when machines require maintenance when potential problems could occur, and manage their time more effectively. Data can be collected regarding employee performance, allowing you to monitor workloads. Make sure work is spread across teams and find where people's strengths and weaknesses are.
4. Simplify processes – internal and external
Ensure that you are creating and delivering the best product possible while simplifying the production and delivery processes. Having oversight of your supply chain will allow you to identify where bottlenecks occur, where there are issues, and where changes can be made to ensure a smoother process.
Improve business performance by streamlining operations where possible: automation, simplifying the supply chain, using smart machines, and cloud-based computing. Become agile to ensure the company meets demands. Use software that lets you meet demands and enables you to scale up as necessary.
You can also talk to us about how we can help you, contact us: call on 01384 400 600, email info@sycom.plc.uk or submit a contact form below.
Next Article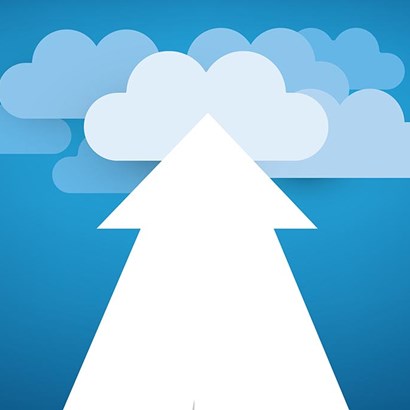 November 20 2023
Dynamics 365 On-premise To Cloud Migration: What Are The Benefits?
Read More