Cloud adoption is providing manufacturing businesses with a means to overcome major industry challenges. Cloud services aren't exactly the latest concept, with over 50% of manufacturers already using cloud technology and up to 20% of these actively rolling out and scaling the technology itself.
Although this shows that many manufacturers are now using this technology, we have found that some manufacturing companies are not realising the true benefits of cloud technology and in doing so are missing the potential value it offers. 
Often companies focus on the IT benefits the cloud has to offer but it is important to consider how this technology can help to overcome manufacturing specific problems and help to create a more well-rounded system which serves your needs.  
Three manufacturing challenges that can be solved with the adoption of cloud technology:
Poor Supply Chain Visibility
To truly focus on the customer experience, manufacturers must have greater visibility into their supply chain orders, deliveries and the availability of materials to create each product. As manufacturers grow and scale their business, the need for interconnected systems across multiple locations and countries is needed to truly understand your supply chain activities and how it will affect your business.  
Typically, on-premise legacy systems often fall short in providing visibility to a growing manufacturer because these systems do not communicate with other platforms in real-time and cannot supply up-to-date information on shipments, delays, delivery times and other issues which may affect the supply of products to your customers. 
Cloud technology offers this information by connecting with multiple systems at once to offer valuable insights in the running of your operations. It can also offer you key insight into being able to maximise your potential output and the efficiency of your processes. The cloud can provide you updates on: 
Details on shipments, costs, quality assurance, delivery times and order details.

 

Automate compliance requirements to save time and reduce human errors.

 

Track and trace products to easily find items if product recalls occur or returns are made.

 

Optimise and align warehouse management with order management and production management to create a system that works together. 

 
Poor Inventory Management
Inventory management is one of the most common issues in the manufacturing industry and can lead to untold amounts of customer experience issues with late deliveries, over purchasing of stock and not having materials you thought you did. 
This has been a major challenge for many manufacturers for years and without a system which updates in real-time, it's not an uncommon situation for manufacturers to agree to orders which they may not have in stock. 
Cloud technology offers manufacturers the ability to run reports which help them keep up to date with inventory and what items/materials they are expecting to be delivered. Having one centralised platform which allows you to collect data and update your inventory levels in real-time means that that less mistakes are made and in turn less customers have bad experiences.  
It also allows you to: 
Automate manual processes to reduce human errors and losses.

 

Automate picking, packing and stock take with RFID, scanners and warehouse robotics which connects to your system.

 
Data Insights
We find that many manufacturers with legacy systems cannot make use of the siloed data they hold, provide real time updates or get visibility into each area of their business. 
Cloud technology can help manufacturers in a variety of ways in achieving data insights which help improve the operations of your business by: 
Supplying real-time analytics which helps to identify customer trends and behaviours which inform best practices, new product releases etc.

Provide intelligent recommendations based on data to all levels of the business. 

 

Use IoT (Internet of Things) device sensors to collect data on important pieces of equipment or machinery used throughout their production to alert them to potential breakdowns, fixes and issues that may become a problem.

 


 

 
Want to learn more about how the cloud could benefit your manufacturing business?
Many companies have taken advantage of our comprehensive cloud managed services to migrate to the cloud, providing support and expert knowledge at every step to ensure the cloud is implemented in a way which works for your business. Maximise your manufacturing potential today with cloud services. Get in touch to speak to one of our manufacturing advisors who can point you in the right direction. Call on 01384 400 600, email info@syscom.plc.uk or submit a contact form below.
Next Article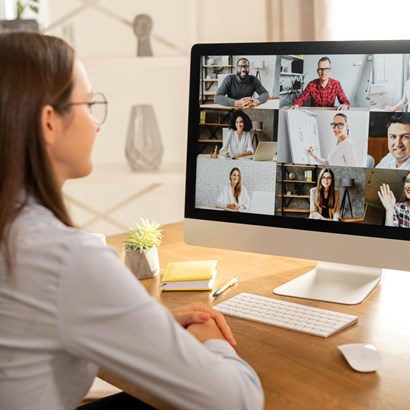 May 24 2022
How Can Managed Security Services Support Your Business in a Post-Pandemic World?
Read More