A manufacturing ERP software solution provides accuracy, visibility and control. ERP software solutions enable manufacturing companies to automate business processes and create efficiencies throughout production and operations.
It allows them to share operational data internally and with external systems such as suppliers, vendors and distributors connected to the business, to create one seamless platform in which to run operations. Plus, it can help to provide an excellent customer experience and remain competitive.
We look at some of the specific benefits of ERP software in the manufacturing sector.
1. Improve Production Capacity & Planning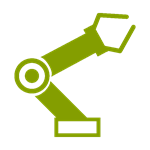 At the centre of the manufacturing process is production capacity and planning, which maintains the balance between supply and demand. Human planning usually leads to predictions and forecasts which are not quite accurate, resulting in potential errors, idle machinery, or underutilised production resources which all come at a costly expense, affecting a business's bottom line.  
 
ERP software provides manufacturers with the ability to manage production with 360° visibility of the entire production platform which helps to optimise resource utilisation. This is possible regardless of the complexity of manufacturing operations.  Intelligent technology allows manufacturers to simulate the effects of an over/under sales prediction, complete with likely outcomes, to improve the production planning process. 
A complete planning overview is provided including:
judgements made on the number of items required to mirror the estimated demand.
highlighting notifications on shortages within the BOM (Bill of Materials) needed to create products.
optimising the resources and skills needed for the manufacturing process well in advance to ensure prompt customer deliveries. 
2. Improve Inventory Management and Control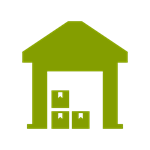 Improved inventory control is one of the many benefits of ERP software in the manufacturing sector for businesses that want to grow and expand their operations.
Real-time data on the availability and location of materials.
Ensure production materials are where they need to be.
Gain a complete overview of inventory.
Inventory management modules in ERP software provide real-time data and information on the availability, location and status of materials that are needed to create products, which allows businesses to stock at their optimum levels to meet current and planned demand.
ERP software for manufacturers, such as Dynamics 365, Business Central, or Syscom ERP8, can provide inventory management control throughout single or multi-location sites to ensure that stock can be sourced from any location ahead of time and to ensure that materials are where they need to be for production.
Manufacturers can capitalise on gaining a complete overview of their inventory to aid in the identification of material and resource shortages which allows them to better meet their current customer demand more effectively. This functionality can be automated to ensure that fewer errors are made, and the delivery of goods is accurate and on time.
3. Reduce Operating Costs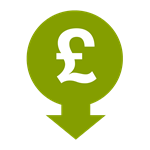 Improved visibility means better decision-making.
Automation reduces staffing costs.
Reduced time spent on manual processes.
Another benefit is that manufacturers can utilise ERP systems to reduce their current operating costs. Improved visibility of the production process means staff make fewer errors as they are fully aware of what is going on for each order or item. Businesses can make more informed decisions using intelligent and real-time data which allows more options to be considered and as a result will ensure the right decision is made to maximise operational efficiency, reduce operation costs, and maximise profit in the process.
Cost and time savings can be achieved through the automation of processes in various parts of the organisation. For example, automated billing and sales order processing can reduce the amount of human input needed. This not only reduces the number of errors, which saves time rectifying issues but also means that staff do not have to be constantly on hand to manually carry out these processes. Automation reduces the number of staff and administrative tasks needed to be carried out, thus reducing staff costs. 
Other areas of the production process including production planning, scheduling, material handling, resource allocation and procurement can also be automated to help to reduce time and costs.
Automating processes is one of the key benefits of ERP software in the manufacturing sector, helping to reduce human error. Typically, errors made within production planning or scheduling can be highly costly to a manufacturing organisation, so being able to reduce the number of errors being made reduces the overall cost to fix.
4. Take Advantage of Scalable Solutions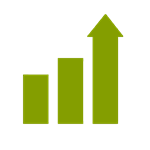 Adapt easily to changing business needs.
Flexible to your requirements for modules and licenses.
As manufacturing companies grow their needs can change rapidly, therefore the need for a scalable software solution becomes a vital aspect of remaining competitive.
The need for added functionality can be accommodated with a scalable software solution, which allows businesses to grow at their own rate. Opting for scalable software also cuts the need for new investments in additional or completely new solutions.
Cloud-based manufacturing software offers the flexibility of being able to scale your operations up or down. You can easily add and remove licenses as your business requires them, keeping costs flexible. Plus, with both Dynamics and Syscom ERP8, different software modules are available separately so you can choose the modules your business needs and add additional modules as your business grows and requires them.
How is Manufacturing ERP Changing the Way the Industry Works?
Manufacturing companies are starting to realise the benefits and returns that ERP software has to offer, and those using ERP software lead the way ahead of their competition.
It has often been thought that ERP systems are only for 'the big companies' which had typically been true until the emergence of cloud ERP. Cloud-based ERP software is changing the landscape as now smaller manufacturing companies can compete on a much better level with larger organisations, helping to level the playing field.
Manufacturing ERP Solutions from Syscom
At Syscom, we provide manufacturing ERP software solutions  tailored to suit the needs of each individual business we work with.
With over 40 years of experience, we have seen first-hand of all the benefits of ERP software in the manufacturing sector. This experience means we can help you reach not only your business goals but also improve on current processes to ensure better efficiency, a reduction in costs and streamlined production.
Choosing the right ERP partner can be just as important as choosing the right software. Talk to us today to find out how we could help improve your business with manufacturing software fit for your needs. Call on 01384 400 600, email info@syscom.plc.uk or submit a contact form below.
Related Pages
Next Article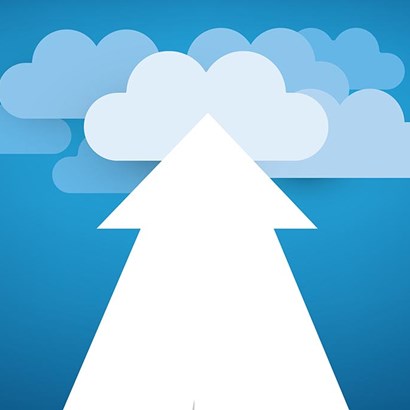 November 20 2023
Dynamics 365 On-premise To Cloud Migration: What Are The Benefits?
Read More