With ransom and malware attacks on the rise, your IT is the front-line for your company. While you may think that your systems are ready to keep potential attacks at bay or prevent any system failures, there are a number of signs that show weaknesses in your IT provision and suggest that it may be time to seek – or change – third-party IT support.
1. IT issues aren't being resolved
Is it taking time for your IT department to run updates or resolve IT issues? Or are you worried that they are wasting time on menial tasks?
If the answer is yes, it might be time to switch to a third-party IT solution so they can focus on bigger projects. Managed IT services are an efficient and reliable way to relieve overburdened IT departments and ensure that issues are being resolved quickly.
With a managed IT solution, you could have 24/7 protection from staff who are available round-the-clock, meaning you don't need to wait for 9 to 5 staff to resolve problems.
2. Security is outdated
You wouldn't eat out-of-date food, so why would you use out-of-date security software? Your IT facility is the frontline for your company, and with predictions that a new organisation will fall victim to ransomware every 11 seconds by 2021 (source: Cyber Security Ventures) it's important to keep your security up-to-date and functioning at the highest capacity to prevent potential attacks.
A third-party service provider would make sure your security systems are always up-to-date and upgraded ready to fend off any potential security risks that may attack your company.  
3. Hardware is outdated
Outdated hardware can cause a whole host of issues for your company. Most of the time, hardware has a shelf life of around 5 years. Any longer could mean it doesn't have the capacity to support updates or new software. It might also be out of warranty, meaning there are more headaches to come.
With a third-party IT service, hardware is regularly maintained and updated meaning you don't need to worry about extra costs and unexplained outages due to hardware.
4. Business costs need to reduce
While your IT department is a key part of the business, there are several costs that come with having an in-house team running the show. Hardware, software, and general maintenance costs can all be reduced by partnering with a managed IT service provider.
This isn't the only way that partnering with a managed service provider can reduce costs, ensuring your hardware and software are frequently up to date can help protect you from a ransomware attack. With the average cost of a ransomware attack on a business reaching $133,000 (source: Sophos) it's vital to make sure you're protected with the latest updates and patches. 
5. Software is outdated
Software updates are so easy for most of us to ignore, and when your IT team are overrun, it can be tricky to make sure these important updates are happening as frequently as they need to.
Managed IT services work directly with suppliers such as Microsoft, so you know you always have the latest software updates. Not only will this mean you're always up-to-date and working with the best versions of the software available, it will also mean your IT infrastructure is much more protected. Updates help patch security flaws that make your system vulnerable, as well as discover and remove any bugs that may pose threat to your system.
6. Back-up isn't up to the task
No matter the industry you're working in, protecting your data and documents is of the upmost importance, and the risk of losing any of this could be detrimental. Sometimes an extra back-up drive isn't enough to keep your information safe, and extra steps need to be taken to protect and secure your data.
With a managed services provider, your documents are safely backed up, stored data is GDPR compliant, and if the worst comes to worse disaster recovery is available to help you get any lost documents back.
Do any of these signs seem familiar?
If any of these signs seems familiar, it could be time for a new IT solution. Get in touch today to find out how we can help to optimise your IT operations, call on 01384 344 244, email info@syscom.co.uk or complete a contact form below.
Related Links
Next Article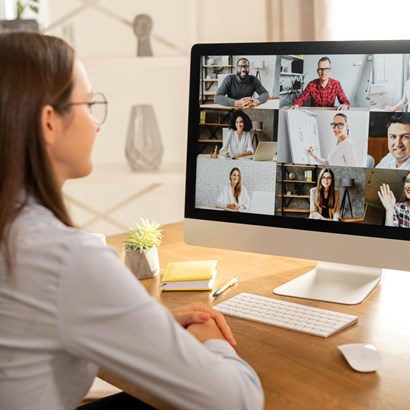 May 24 2022
How Can Managed Security Services Support Your Business in a Post-Pandemic World?
Read More