Achieving a successful implementation of an ERP software system into any kind of business requires careful planning and consideration. 
However, the people, systems and processes in place will ultimately determine the success of your project moving forward. ERP software goes beyond simple functionality helping to improve the way you do things, it incorporates and delivers the latest technology to solve industry problems, improve business processes and empower employees to do more for your business.  
What is the key to successfully implementing an ERP system? In this blog, we look at how people, processes and systems are critical success factors for ERP implementation.  
How To Achieve a Successful ERP Implementation
People
A major reason for project failures can be down to your employees. If the ERP system you choose to implement fails to meet the needs of your individual users across all areas of the business the likelihood of them using the system to its full capability is low. This presents room for a wasted investment which could have significantly scaled your business to the next level.  
Many are resistant to change at first, with some of your employees stuck in their ways and not willing to change how things are done because if it works, why change it? This outlines the issue of educating your staff as to how and why an ERP system can benefit not only your business as a whole but also how it helps support them in their job role too. A huge part of this is good training, which can be provided by your chosen partner.
Involving individuals at all levels of your company in the process of successfully implementing ERP software will allow you to gain an understanding of how things can be improved and in doing so can ensure their feedback is used when planning the software configuration which ultimately leads to improved processes and a more efficient workforce.  
Processes
Generally, processes within a business are the route of how things get done. Many organisations will not have reviewed their processes for a long time, because "it's the way it's always been done". Putting these processes in the spotlight can identify weaknesses and vulnerabilities which may be costing you money. Being able to accurately identify the key processes which need evaluating provides scope for your ERP software solution with identified issues which need addressing through the ERP technology itself.  
Improving processes provides many intangible benefits, including improved time saving, reduction in errors and easier tasks which can ultimately result in tangible benefits such as money saved. For example, you could get your product to market quicker and at a lower price because you've reduced time from your processes. 
But, processes need people to actually carry out the task, which is where technology from systems comes into play, which enables the employee and the process to be carried out.  
Systems
Systems are the technology that you use. When was the last time your systems were reviewed? It's important to review whether the technology you use supports the growing needs of your business. 
As technology advances, so do the capabilities of businesses in terms of bettering their offering to ensure they compete better on a larger scale. Technology advancements have been particularly important for ERP systems as it has allowed for greater functionality to be achieved which bridges the gap between people and improved processes.  
Not only that but ERP technology has seen a rapid advance in multiple areas as new devices, ideas and capabilities are realised. For example, businesses throughout the distribution industry have been able to take advantage of AI, Machine Learning, Real-Time Data Analytics, IoT Devices and much more in order to solve common industry problems such as inventory management, demand forecasting, data visibility and customer service - find out more in our latest white paper. 
A successful ERP implementation requires people, systems & processes to work. 
Lacking in any of these areas may result in a failed project with different outcomes from what you initially wanted. ERP software, depending on how it is deployed, can be a significant investment for any company, which outlines the importance of getting it right the first time.  
Syscom have been responsible for overseeing and implementing many successful ERP implementation projects which continue to serve their intended purpose years into the future. We ensure that no corners are cut throughout the entire process and are with our clients every step of the way.  
If you would like to speak to someone about how you can ensure a successful ERP project, please get in touch with our team on 01384 400 600 or email us at info@syscom.plc.uk or submit a contact form below. 
If you would like to find out more about how technology is helping the distribution industry overcome industry challenges, take a look at our latest white paper: How ERP Technology is Shaping the Future of the Warehousing and Distribution Industry.
Next Article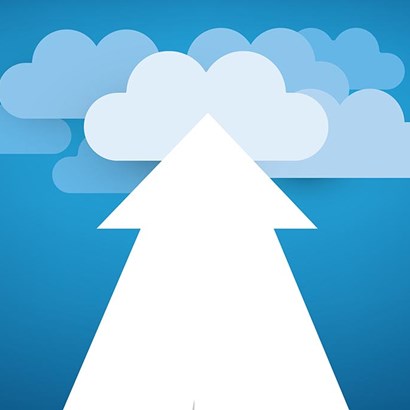 November 20 2023
Dynamics 365 On-premise To Cloud Migration: What Are The Benefits?
Read More