To connect meaningfully and successfully with customers, marketing professionals need customer-focused, highly targetable and personalised campaigns which drive results and provide outstanding insights.  
Dynamics 365 Marketing is changing the playing field by combining data and AI to prioritise predictive, rather than reactive, marketing to establish a more effective and personalised customer experience.  
We look at how D365 Marketing can support personalised marketing activities.
Customer Journey
Multichannel, omnipresent marketing is essential for any business embracing a customer-led journey. Dynamics 365 Marketing allows you to do this by: 
Send SMS marketing messages – 

M

obile communication is now a dominant form of communication, making it a powerful tool for marketers looking to enhance their B2C interaction.

 


 

Reach more customers through email, push notifications and SMS – To grow your customer base, you first need to increase your customer reach. Dynamics 365 allows up to 100 million outbound interactions per month to a maximum of 20 million contacts.

 
Personalisation
Personalising your message can increase engagement rates and advance customer relationships, which ultimately increases the customer's likelihood to purchase. 
Deliver personalised experiences with Microsoft Power Automate Flows – 

Power Automate Flows offers precise control over your customer experience by creating custom processes from journey steps. It also allows you to connect external business systems to provide end-to-end integration.

 


 

Personalised emailing – 

Create personalised emails with data specific to the individual or business receiving the email.

 

For example, an email containing a list of purchased items.

 


 

 

Create journeys based on demographics or behaviours – 

Personalised emails relating to demographics or behaviours can establish deeper relationships and improve consumer engagement. With Dynamics, you can now create journeys based on specific customer behaviours, triggers and attributes.

 
AI, Data and Analytics  
AI and data analytics are helping marketers to better understand their customers and what has worked (and what hasn't) in the past to improve results and bring the customer journey to life.  
AI content generation – 

Generating content that resonates with your audience can take time. Using AI-generated content can help you execute campaigns far quicker and gain results. Dynamics 365 generates content based on previous emails you send and places it within your email editor to

 

be used across multiple campaigns instantly. 

 


 

Optimise performance with A/B testing – Testing different versions of your marketing material is a good way to find out which one resonates the most with your audience. D365 allows you to now run A/B testing across your email campaigns to analyse results and provide insight into your best-performing campaigns. 

 
Interested to find out how Dynamics 365 could support your marketing activities? 
To learn more about Microsoft Dynamics 365 and how it could work for your business, get in touch today to speak to one of our expert advisors. We have helped businesses across several industries improve their customer journeys as well as everyday business operations.
Call 01384 400 600, email info@syscom.plc.uk or submit a contact form below.
Next Article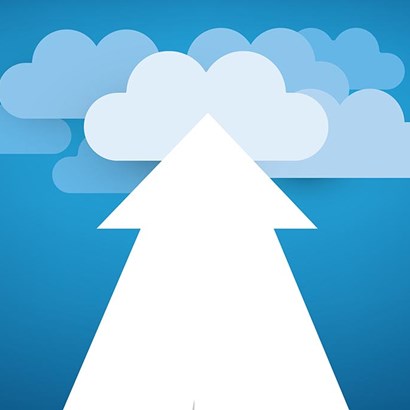 November 20 2023
Dynamics 365 On-premise To Cloud Migration: What Are The Benefits?
Read More