The decision to deploy a new ERP (Enterprise Resource Planning) software solution takes not only monetary resources, but expertise, effort and extensive communication.
A detailed plan goes a long way towards a successful ERP software implementation and helps organisations avoid the most common pitfalls associated with ERP solution installs.
In order to achieve the full potential that a new ERP system brings, it's vital that time is taken to come up with a viable, long-term plan of action to support it.
So, how can an organisation avoid running into difficulty when implementing an ERP solution?
Why do ERP implementations fail? Using these guidelines, you can alleviate some of the initial stress by avoiding the most common ERP implementation challenges.
1) Lack of planning
Whilst this might seem the most obvious piece of advice – a properly planned venture is one that has accounted for both enterprise-wide and individual needs. It is important to conduct an analysis of problems that need to be addressed by the introduction of an ERP software solution. Once you have regulated all policies and business processes, you will begin to see the wider picture of business requirements and capabilities you desire from an ERP system.
2) 

Resistance to change

Organisational resistance can be one of the biggest barriers when implementing a new ERP system. If the advantages of a new system are not adequately and enthusiastically explained to management and employees alike, it is unlikely that the change will be accepted and incorporated into their everyday working processes. It is important to combat user resistance as it can be one of the biggest reasons that the benefits of a new system are not fully felt and in turn, hinder deployment. 
3) Picking the right software provider for your ERP project
Whilst there are numerous ERP software providers and ERP systems it is important to source a partner that will be able to confidently address your industry-specific problems. At Syscom, we only provide software and support to clients where we have precise industry knowledge and expertise. The industries we implement into are manufacturing, distribution, furniture, and apparel.
We have even developed unique industry applications based on feedback and collaboration from key industry players (discover ApparelX for fashion manufacturers & distributors and Syscom 365 Furniture for the furniture manufacturing industry.)
4) Poor communication and feedback
As previously addressed, resistance to change can be one of the pitfalls of enterprise software implementation. But that problem can be amplified by poor communication with staff and feedback not being listened to. If individual workflow changes aren't addressed throughout the process of implementing ERP software, employees won't be able to adapt to the system or achieve the goals set for them and will quickly turn to what they know best, or find workarounds. It is important to make sure that employees who will be using the ERP system have their comments or concerns heard. 
5) Inadequate training
Dedicating time to educating users about the software is crucial as it affects not only processes but the entire operation of the business. Training can often be something that is thought about much later in the progress of a project, but it is a reoccurring theme within ERP implementation failure reasons, as inadequate users aren't productive workers. Project teams and users need to be made aware of how their tasks will be made easier and be briefed on how they can apply the software to their everyday roles. A new software system can appear overwhelming, to begin with.
6) Time & resources
Most companies massively underestimate the complexity of an ERP implementation and by not adequately assessing how much time and resources the implementation process will need, set unrealistic expectations surrounding the project. Often the result of poor planning is if you underestimate what is required throughout the duration of the project it will ultimately only mean an extension on deadlines, a budget overspend and a delay in going live.
7) Neglecting maintenance/updates
Once an ERP system is in place it is important to regularly review how the system is supporting the business processes Organisations are constantly evolving, whether opening a new warehouse or introducing new specifications to products. An ERP software solution needs to be continually refined to grow with the business requirements to remain the effective tool you bought. Keeping your system up to date will protect your data within the software and maintain your current processes.
ERP Software from Syscom
There is much to consider when implementing enterprise resource planning software. At Syscom, we recognise that the provision of software represents only part of a business solution. We can help you to realise the potential a modern ERP software system can bring to your business, and avoid ERP implementation challenges. Get in touch with us for a no-obligation discussion about your individual requirements. Call on 01384 400 600, email info@syscom.plc.uk or submit a contact form below.
Related Pages
Next Article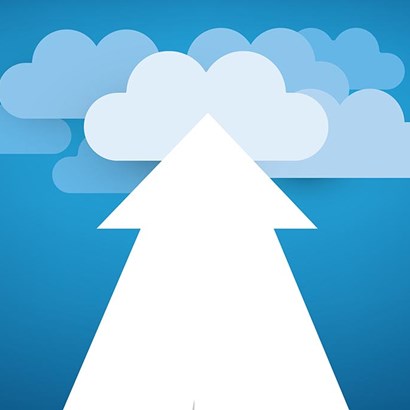 November 20 2023
Dynamics 365 On-premise To Cloud Migration: What Are The Benefits?
Read More