Are you debating Dynamics 365 cloud vs on premise for your business? By not upgrading to Microsoft Dynamics 365 in the cloud, you are inarguably leaving yourself in a vulnerable position. Find out why...
It will be no surprise that Microsoft announced their intent to host Dynamics 365 on the cloud and almost forgo on-premises entirely.
Dynamics 365 in the cloud eliminates all physical ownership of hardware and hosts your infrastructure (program, data, etc) entirely online.
With the rise of remote and hybrid working environments, a cloud-hosted environment for Dynamics 365 is a must. By swapping hardware for internet access, your employees only need a device with an internet connection. By embracing digitalisation, your staff can collaborate and be productive in a way they arguably never could be with on-premises solutions.
So, what are the benefits of Dynamics 365 on-premise to cloud migration?
1. Lower Cost

Having to run and maintain an on-premise solution as opposed to a cloud-based one has proven to leave a bigger hole in your wallet. By sticking with Dynamics on-premises, you're opening your profit margin up to the costs of software licensing, customisation, training, hardware, IT personnel, maintenance, and upgrades. Physically running the ERP hardware system 24/7 can come with unwanted overhead utility costs, culminating in on-premises deployment always putting a dent in your ROI due to the hardware requirements.
By migrating to cloud deployment of Dynamics 365, you take away all these additional costs for equipment or in-house expertise. All your systems and data are handled and streamlined by Cloud services.
Opting for the SaaS model of Cloud-based MS Dynamics, businesses pay monthly for the service, allowing you to manage your expenditures much more efficiently.
For smaller businesses, Dynamics 365 in the cloud lets you allocate finances appropriately only to the modules you need at the time (unlike on-premises ERP systems). You can acquire additional modules or add-on applications from Microsoft App Source when you really need them.
2. Centralised Data

One of the main benefits of Dynamics 365 on-premise to cloud migration is having one centralised location for your data.
This offers the benefit of faster, data-driven decision-making, and real-time visibility for all employees regardless of their location.
Power BI, predictive analytics, and AI are all tools hosted in the cloud online that can help you to improve forecasting, business agility and visibility.
3. Improved Security

4. When having the Dynamics 365 cloud vs on premise debate, security is a vital consideration. With D365 in the cloud, you get a software solution that is kept secure, as ever-important security updates are installed automatically to ensure critical data always stays safe. Your business data is stored in secure, Microsoft-owned and managed datacentres.
The level of security offered by the cloud is robust – cloud migration can reduce your risk of cyber security threats such as ransomware attacks and data breaches. Plus, cloud-hosted Dynamics 365 gives you full control of who has access to data, and where it is stored.
4. Optimise IT Resources

Lose the difficulty of maintaining and managing hardware and software. By migrating to the cloud your IT staff no longer need to spend time on backups, upgrades, and patches related to the on premise versions of Dynamics.
This means you can shift IT resources to other areas that will help you drive value to your business.
5. Better Scalability

When considering Dynamics 365 cloud vs on premise, another factor to think about is the scalability of your operations. It's not just beneficial economically, the scalability of Dynamics 365 in the cloud is much simpler than on-premises.
Whilst Syscom offers unwavering Dynamics support, with MS Dynamics in the cloud you can effortlessly add or remove additional users into the database, based on per-user pricing options.
Scaling with the ever-changing landscape through external software updates like new Microsoft Azure machine learning tools or PowerApps lets you grow as the industry grows, ensuring your business is always up to date. This is a privilege that the traditional programming of on-premises ERP solutions cannot grant.
Further Information
Next Article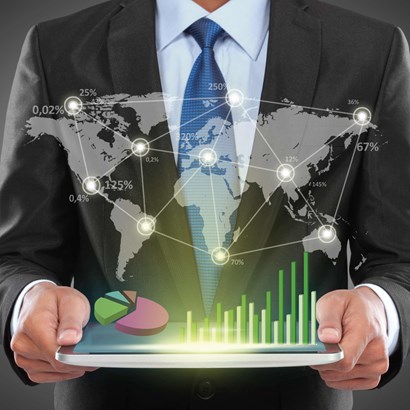 November 07 2023
Driving Industry Growth With ERP Automation
Read More