An ERP system is an essential tool for bespoke manufacturers looking to meet customer expectations and improve operations for overall business growth. The features required will vary according to a business's current and future needs so selecting a bespoke manufacturing software system which allows custom features is important. 
We have compiled a list of the top features we feel are best suited for custom manufacturers looking to advance their internal processes and improve their revenue streams. 
Automation
Automation schedules and automates key business processes to save time, money and reduce system errors. Automating traditionally manual processes also reduces labour time meaning staff can utilise their time more efficiently and focus on more important tasks. Tasks that can be automated include sales order processing, invoicing and reporting.   
Automation is an important feature for those looking to simplify production. By automating shipping notices and invoices, bespoke manufacturers can eliminate manual input for inventory and production scheduling as these too are automatically updated with shipping. Utilising this feature also provides access to real-time data through reporting, meaning senior executives can access up –to-date financial data when they need it. 
Data Analytics & Reporting
The process of custom manufacturing produces vast amounts of data daily – from sales, production, logistics, machinery and much more. Analysing large amounts of data, however, can be challenging without the right tools. Bespoke manufacturing software simplifies this process with AI and machine learning which use rapid analysis to provide intelligent insights into each area of the business.  
Operational insights allows manufacturers to make more strategic decisions based on the information at hand. Insights can be provided for each department for those who need it most. For example, a finance director could obtain insights into sales, cash flow, profit, procurement and so on. A production line worker, on the other hand, may only need insight into their daily activity such as performance, inventory and resources. Reporting and data insights come with an easily digestible interface which provides actionable data to drive performance throughout your business.  
Product Configuration
Custom-made products can vary in colour, material and style based on customer preference. Custom manufacturers, therefore, require an expansive portfolio to accomodate each order. Offering such a large variety however, can become difficult to manage as multiple sale orders, associated BOMs and routing instructions are needed to complete the order.  
A product configurator offers a limitless amount of options for customers to pick and choose from to configure their custom product. These variations can be added or taken away by the manufacturer at any time from the product listing. The configurator also eliminates manual input from sales representatives as it integrates seamlessly with any website or online portal. Working in real-time, the configurator can then check if the order can be fulfilled based on the resources, materials and workforce available at that time that're required to complete the finished product.  
Once the order is confirmed the product configurator schedules the order into production, creates the associated BOMs and routing instructions needed to make the product and generates the necessary logistics and shipping information needed for delivery. This reduces the risk of errors being created at the ordering process and throughout production. 
Interested to learn more about ERP software and how it could help you as a bespoke manufacturer?
ERP software provides the foundation for bespoke manufacturers to thrive by utilising technology and tailor-made functionality to help you optimise your manufacturing process and supply chain effectiveness.  
There are hundreds of features available which can help your business reduce operational costs, improve production efficiency and better manage the data you have to help you drive intelligent decisions throughout your business.  
For more information, get in touch today. Call on 01384 400 600, email info@syscom.plc.uk or submit a contact form below.
Next Article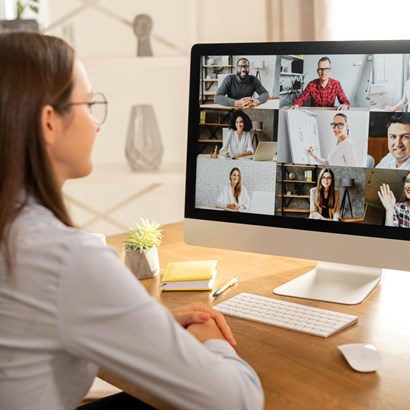 May 24 2022
How Can Managed Security Services Support Your Business in a Post-Pandemic World?
Read More