When it comes to make-to-order manufacturing, the number of variations, styles, materials and sizes can vary depending on the industry you serve and your customers' needs.
For example, there can be a huge choice of colours and materials for a sofa, interior trims and wheel styles of a car, the berth and layout of a caravan, or the type of engine and upholstery in a boat. Whatever bespoke item you are manufacturing, being able to manage different product combinations, rules, BOMs, routing instructions and large amounts of data can be challenging even at the best of times, so product configurator software is essential for custom manufacturers.
In this blog, we explore 4 ways that Syscom 365's configuration process can help a bespoke manufacturer easily manage their countless product combinations.
Firstly, what is Syscom 365 and the Product Configurator?
Syscom 365 is an App for Microsoft Dynamics 365, built for make-to-order manufacturers. The app adds to the functionality of Dynamics 365, with tailored modifications making it an ideal bespoke manufacturing software solution. The product configurator provides a clear route from the product being configured through to the final manufacture.
4 Benefits of Syscom 365 Product Configurator Software for Bespoke Manufacturers
1. Reduces the risk of errors
Being able to deliver the right product, at the right time and to the right customer is essential to the success of any bespoke manufacturer. This ensures mistakes are mitigated and product returns are kept to a minimum and in doing so reduces additional overheads and improves overall customer satisfaction. The need for extensive spreadsheets and product codes is eliminated with Syscom 365's product configurator.
Syscom 365's configurator can reduce the frequency of errors being made by reducing the amount of manual data entry needed by employees through the automation of key tasks. With custom-made and bespoke items, the level of detail can be quite extensive, meaning transferring this data across departments from sales to production can increase the risk of errors. Getting the order right the first time is a challenge and is the prime reason for rejected deliveries, rework and lost profit.
Also, by providing staff with the associated BOMs (Bill of materials) and routes for each product or item, the risk of further errors being made is significantly reduced. Accurate input information coupled with automated manufacturing processes ensures timely deliveries and a reduction in wasted materials and associated costs.
2. Optimises production
Once an order has been placed, the product configurator software automatically reserves the appropriate materials and stock needed to complete the order from the existing inventory. Associated BOMs are automatically created, which can be defined in a multi-level format without any limitations to the number of levels - a great benefit for custom products. Alongside the associated BOMs are automatically created routing instructions to enable your workforce to easily assemble the end product. With Syscom 365, production is streamlined.
The manufacturing product configurator schedules the work order to be completed throughout the factory which also schedules appropriate delivery times and dates for the customer, all with minimal to no manual input from employees which helps to reduce errors
3. Provides accurate sales orders
Syscom 365's product configurator allows for accurate sales orders to be processed automatically without the need for manual data entry and price checking. When a customer is processing a sales order for a specific item, the product configurator will check the associated pricing of materials and stock needed to create the item in real time. This provides a more accurate price based on the current price of the materials and stock.
It will also show the availability of items and the delivery times. With these processes being automated, a delivery time can be adhered to, to ensure that once an item has been made it will be sent straight out of the warehouse to the customer without the need for additional storage, and the associated costs of this, before delivery.
4. Offers a limitless amount of product combinations 
Regardless of the type of products you sell, bespoke manufacturers will have various product combinations that customers can choose. Syscom 365's configurator can streamline your sales process as it can have limitless product combinations which customers can choose and purchase without any interaction needed. Rules and questions can be applied to certain products, features, materials and much more to ensure that all sales orders adhere to your production capacity and can be fulfilled in the time agreed.
This bespoke manufacturing software provides the ability to release new product combinations or variations to meet different season demands or campaigns throughout the year to differentiate themselves from their competition. 
Next Article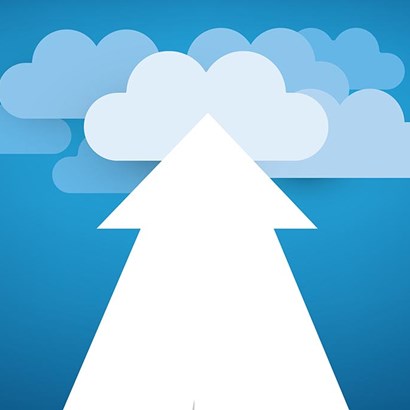 November 20 2023
Dynamics 365 On-premise To Cloud Migration: What Are The Benefits?
Read More