Furniture manufacturers face a highly complex manufacturing process when offering multiple product variations to their customers. A fast-moving environment, therefore, is essential as manufacturers face the challenge of meeting delivery deadlines and customer expectations. 
Configuration software is crucial for any business offering made-to-order furniture. With a variety of styles, colours, fabrics, sizes and materials available for each item made, businesses need a steadfast system in place to deal the operational complexities involved in furniture manufacturing.  
We take a look at how Syscom 365's product configurator can benefit businesses in the furniture industry. 
Sales Order Processing
Syscom 365's product configurator simplifies the sales ordering process for customers by providing a 'build your own' interface which is capable of constructing multiple product variations based on the customers own preferences. An unlimited number of variations can be offered ranging from different styles, colours, fabrics, materials and sizes which allows even the largest of furniture manufacturers the capacity to offer highly customisable products with ease.  
In the past, taking sales orders meant finding up-to-date information on pricing and stock availability to provide an accurate lead time or delivery schedule for each order. This often took up time and resources. With Syscom 365's product configurator, manufacturers now have the capability to provide customers with real time information on pricing and stock availability. This ensures that any lead times or pricing provided to the customer are accurate and adhered to, which, in turn, improves the overall customer experience. 
Data recorded at the sales ordering stage also offers insight into customer preferences which can help identify trends, commonly selected variations, popular items and so forth. Manufacturers can then use this information to create more efficient and targeted marketing and sales messaging.
BOMs & Route Instructions 
For each product variation that is sold, an associated bill of materials (BOM) and routing instructions on how to assemble the item is required. With manufacturers offering a vast amount of product variations and with each one potentially requiring its own assembly instructions, processing multiple orders as well as production planning becomes increasingly difficult to manage. 
Syscom 365's product configurator allows manufacturers to attach the associated bill of materials and routing instructions to each product variation. This information is then automatically passed onto production, alongside the required resources, to ensure correct assembly and production. By providing staff with the associated BOMs and routing instructions, the risk of return or rejection of goods are significantly reduced. 
The Syscom 365 product configurator also facilitates changes to multiple BOM and routing instructions all in one go. For example, if a material has replaced another within the assembly line, the product configurator enables staff to update this information across all variations using that material. By updating materials across the whole product range, Syscom 365 facilitates a more seamless and efficient structure, saving time and resources in an ordinarily time-consuming operation.   
Production Scheduling & Delivery 
Once a sales order has been processed, the system will provide the customer with an expected lead time or delivery date of the item(s) which the customer will then expect the item to be available by. Designed with this in mind, Syscom 365's product configurator adds the item(s) ordered into an existing production schedule based on material availability and the predicted lead time provided to the customer. By consistently meeting lead times, businesses encourage repeat business as they aid an overall positive customer experience. 
Interested to find out mor about Syscom 365 & the product configurator?
Syscom 365's product configurator bridges the gap between order, production and delivery by seamlessly connecting all areas of the manufacturing process. Syscom 365 furniture manufacturing software works in conjunction with Microsoft Dynamics 365 to meet the needs of all furniture manufacturers in need of a system that can manage made-to-order items with ease.  
To speak to us in more detail about Syscom 365 and how it could work for you, call on 01384 400 600, email info@syscom.plc.uk or submit a contact form below.
Next Article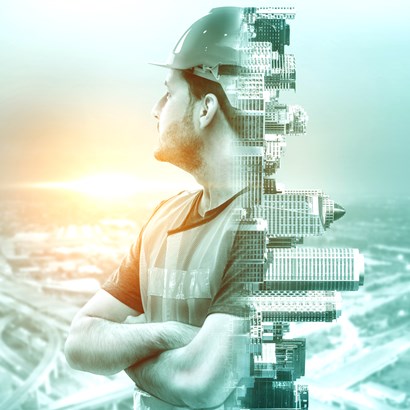 June 20 2022
Reap the Rewards of Risk Reduction with Construction Management ERP
Read More