How can ERP software bring about positive changes to a furniture manufacturer? There are several benefits which can improve operations - we explore 6 of them in this blog.
1. Product Configurator Software
Using a product configurator as part of ERP software significantly increases a manufacturer's ability to provide a quick and profitable piece of furniture for their customers. A product configurator streamlines all aspects of the sales process, from design, to sale, to manufacture. It makes it easy to model a customer's request before production begins, and then the configurator will translate a sales order into a work order – seriously reducing the risk of error.
For a furniture manufacturer, the combinations of fabrics, colours, sizes and accessories can often be immeasurable – a product configurator can help turn these complex component combinations into products automatically.
2. Visibility
Visibility is a standard, but important, benefit that all integrated ERP software provides to all kinds of companies - access to data from all areas of your company. In ERP software, this data is presented concisely, helping you to analyse trends and react appropriately to any opportunities and threats.
Visibility for a furniture manufacturer gives you a clearer way to cut costs and plan for the future, ensuring you are running a lean furniture manufacturing operation.
3. Control of Production Processes
ERP software for furniture manufacturers will help you track all stages of your furniture manufacturing process with full traceability. This includes sales, BOM's and work orders, but also labour, machinery and tools.
Keeping control of your furniture production processes can help resources and time to be used effectively – for example by grouping similar orders. The visibility of production processes that ERP software provides will also help to improve communication between the shop floor and the top floor, clearly showing production capacity constraints or workloads that need addressing. Overall, having tighter control of your furniture production process will minimise unnecessary costs.
4. Improve Inventory
Good inventory management will give you visibility of all raw materials - providing key information such as the quantity of materials available and their locations. ERP software with inventory management will help a furniture manufacturer to keep a good balance of stock.
Having good inventory management means you can give customers accurate turnaround times based on your current production schedule and stock availability. This ties into the product configurator, by offering accurate lead times for any configured product.
5. Manage Supply Chain
Managing your supply chain with ERP software, such as Microsoft Dynamics 365, will allow you to automate and streamline your processes.
Furniture manufacturers will source materials from various suppliers. An ERP software will easily keep track of how purchase decisions affect stock and costs, optimising your procurement process, and helping to make better decisions about ordering and purchasing.
6. Manage Entire Sales Process In One Place
Having sales, order, and customer information all in one place helps your team to provide good customer service and improves communication between departments, reducing siloed data.
Interested to find out more?
Improvement in productivity is a key benefit of ERP software for a furniture manufacturer. It enables you to run a leaner business and makes you better able to adapt to market changes.
Syscom have worked with furniture manufacturers for many years, with enough experience to develop an app for Dynamics 365 specifically for furniture manufacturers, Syscom 365 Furniture.
If you would like to discuss the potential of an ERP software system for your furniture manufacturing business, get in touch with our team on 01384 400 600, email info@syscom.plc.uk or submit a contact form below.
Related Links
Next Article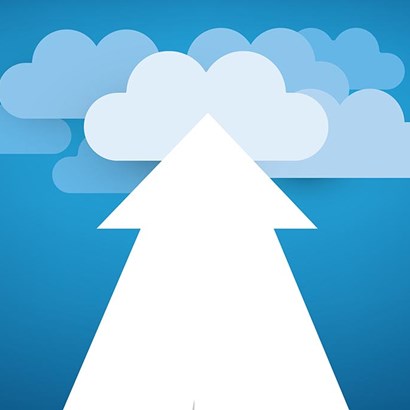 November 20 2023
Dynamics 365 On-premise To Cloud Migration: What Are The Benefits?
Read More