If you work in the furniture industry, you know how unique the daily challenges you face can be. There are thousands of options for customers to choose from when ordering new furnishings, from picking between fabric options for sofas, to selecting the most suitable delivery option. No detail is too small and each needs to be addressed to ensure your customers are happy.
You are not alone, and these challenges are being faced by thousands of companies in the furniture industry each day. Therefore, we created our own furniture manufacturing software - Syscom 365 Furniture. It is an application that has been designed for the furniture industry specifically for use with Microsoft Dynamics 365. Read on to find out how this furniture ERP software solution can help simplify your everyday challenges.
Flawless Scheduling
One of the main ways you can keep customers happy is by ensuring their new furniture is delivered on time. Scheduling at every stage of the process is vital to ensure that promised delivery times will be met.
The Pick to Load feature in Syscom 365 Furniture allows several orders to be grouped together for production and changes the delivery date on the production and sales order lines automatically. The Product Configurator feature also helps to ensure delivery times are met by working out the delivery date for you based on current capacities. This allows you to provide customers with realistic delivery estimations.
Improve Inventory Management
Making sure inventory is in stock before selling to your customers is a must. Your inventory might often be managed in a different location or via a different system, making it hard to check stocks at a glance.
Syscom 365 Furniture ERP software does all the hard work for you by managing your inventory, alerting you when stocks are low and making it simple to order materials efficiently; helping you ensure deliveries are on time and accurate.
Manage Customisation
Buying furniture is a big and costly commitment for many customers - so they want to make sure what they're getting is perfect. Thanks to customisation, this is possible, and shoppers are given thousands of options to choose from. Fabrics, finishes, sizes, colours, are just a few options that need to be processed and carried through the production line.
The Product Configuration feature of this ERP software for the furniture industry does exactly this by taking an order from start to finish, all in one easy to use place.
Avoid Costly Mistakes
Not only does the product configuration feature help manage customisations, but it also helps to eliminate costly errors that might occur during production, such as the wrong materials being used, or delivery dates being missed. These mistakes can cost a company thousands of pounds to rectify and could be avoided if furniture ERP software was being used from the start.
Having the right software can be the difference between a successful sale and hundreds of pounds wasted time to fix a mistake. Using Syscom 365 Furniture ensures accuracy, and helps you get production right first time.
Interested to find out more?
We are specialists in furniture manufacturing and provide furniture ERP software solutions that will help you maintain your competitive edge, improve business operations, reduce costs, and streamline your processes.
Find out more about our Syscom 365 Furniture software, and how it can help simplify everyday challenges. To discuss how we can help you, call us on 01384 400 600, email us at info@syscom.plc.uk or submit a contact form below.
Related Links
Next Article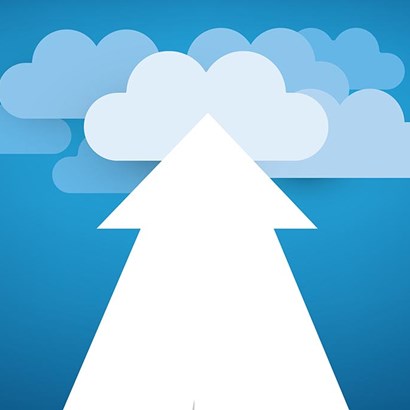 November 20 2023
Dynamics 365 On-premise To Cloud Migration: What Are The Benefits?
Read More