Anyone in the manufacturing industry will tell you that bridging the gap between the shop floor and the top floor is a crucial component of success. Traditionalist trepidation over a solution to this has led to a unison of voices championing the necessity of the specialist functionality of an MES (Manufacturing Execution System).
However, with our current understanding of the post-pandemic climate of 2022, is an MES enough to bring you up to speed with the demands of the modern market? When stacked against the legacy systems, can an ERP (Enterprise Resource Planning) system offer the same benefits?
The forecast for the future of the manufacturing market indicates digital intervention is desperately needed to put a dent in downward margins. If you want to see profit and productivity, a system as efficient as an ERP is required.
MES (Manufacturing Execution Systems) is the more traditional means of managing and monitoring a shop floor. An MES will monitor every part of the manufacturing process. It provides information on material and component traceability, and real-time production performance and scheduling.
Microsoft Dynamics 365 and other ERP systems are more commonly spotted managing office-based activities, order processing, invoicing, and customer relationship management. They're not often thought capable of supporting the manufacturing side of a business.
Or, at least, this is the misconception that people have. Conventional attitudes tout that specialist MESs are a must-have in the manufacturer's arsenal. But, in fact, ERP software solutions have all the functions of an MES and more, and might be needed sooner than you'd think…
Jobs in Jeopardy: Are

Manufacturing MRPs Starting

to

Look Like Legacy Systems?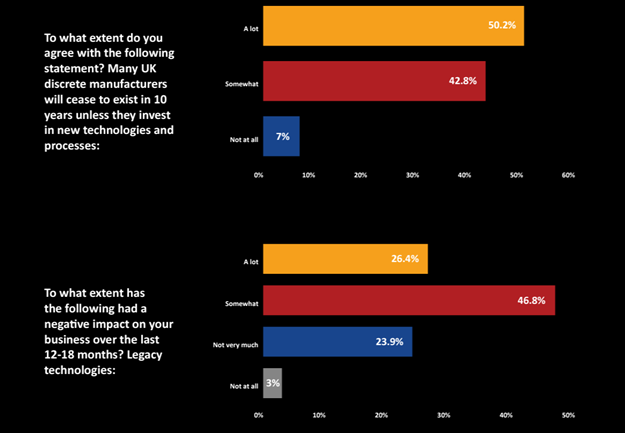 Figure 1 - Stats from iBASEt about worker sentiment towards the impact of digital integration on the manufacturing industry.
It's been found that a lack of understanding of current technologies is causing a tidal wave in manufacturing businesses. The Manufacturing Digital Productivity Report from iBASEt revealed that 56% of manufacturers were losing business and 93% felt unsteady about their future, all because of subpar digital comprehension, with many of them still resorting to paper.
As of May 2022, 83% of manufacturers reportedly felt the sting of Covid-19 over the last 18 months. A further 67% of these were galvanised into implementing Industry 4.0 and smart factory technologies - with ⅖ of them being first-timers. The impact of these technologies, however, was split down the middle - whilst one half reported an increase in productivity and agility, the other side indicated a lack of understanding and experience in smart tech yielded underwhelming results.
Naveen Poonian, CEO of iBASEt, said: "This lack of digital maturity is slowing manufacturers down, leading to increased errors, and making it increasingly difficult to attract the next generation of talent. All of this adds up to a loss of trade, a dip in company performance, and leadership positions coming under threat. This will continue to be the biggest barrier to industry productivity in the years to come."
It's becoming clear that, unless shop floor technicians can find a system that can speak their language, the industry will be facing issues.
So, how can ERP software help?
Investing in a manufacturing ERP system is no small matter. Not only are you purchasing a platform that could outlive all your other equipment, but you're also considering the additional maintenance money pits of data entry, training, software updates, support, and other costs the ERP system will incur in its lifetime.
Therefore, it is crucial that decision-makers remain informed about the needs of their industry and get the most out of what they are spending. That way you can reap the benefits of increased efficiency, an enterprise-wide view of your entire company, and a leap in customer service. By streamlining and interlinking your operations, an ERP system can simplify complex procedures and bring the manufacturing industry into the modern age.
Next Article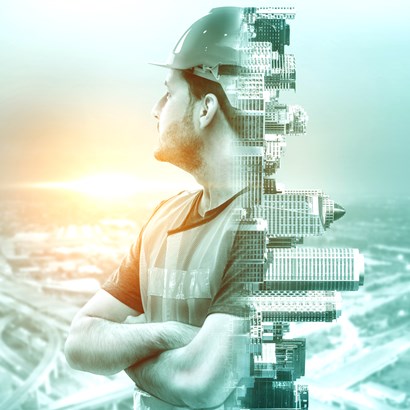 June 20 2022
Reap the Rewards of Risk Reduction with Construction Management ERP
Read More