The textile industry is one of the most important markets on the planet. Valued at 3 trillion dollars and accounting for 2% of the global GDP, textile and garment producers are a global powerhouse. New textile and garment companies emerge into the industry every day. Experts speculate that, of the many textile companies starting up every day, only a fraction of those enter the consumer peripherals.
Junior and senior textile brands are bogged down by misunderstanding omnichannel management of sales, procurement, product distribution, and quality control of raw materials. Without a more efficient way of intuitively covering every inch of your manufacturing system, and reliance on old technology, your brand cannot make the necessary transition into the modern digital age.
This is where Enterprise Resource Planning (ERP) systems come in. Here are 7 innovations being made by ERP systems that can benefit your textile brand:
1. Save your Data into a Centralised Integration System
The biggest bump in the road any contemporary textile business faces is having its data spread out across various platforms. With an ERP system, you will be able to consolidate and integrate your data into a unified, user-friendly format that lets different departments all work from the same page.
ApparelX ERP software enables your business to manage CRM, finance, inventory, production, purchasing, quality, and more under one sophisticated platform. 
2. Security is a Priority
It is no secret that textile manufacturers have a lot of ground to cover, managing thousands of processes such as colour, length, wave patterns, etc. The last thing you need is vulnerability against cyber threats. This is where ERP systems can flourish.
Having an abundance of software products with various password access points is easy prey for the average hacker. Cloud ERP software employs a defence barrier against cybercriminals by storing client data on servers that are subject to strict security procedures and legislation that are consistently updated. A cloud-based ERP system such as ApparelX can add even more defence by implementing digital footprints and tracking employees' actions within the platform.
A solution to cyber threats is also made readily available thanks to Syscoms Managed IT services. With the security provided by an ERP system, plus managed security services support - your business can rest easy knowing it's secure.
3. Take Charge of Your Supply Chain Management
Textile and garment firms can have supply chains stretching across multiple international borders. With textile ERP software, you can efficiently coordinate various moving parts of the supply chain (distribution networks, suppliers, etc.) under one designated area. Making use of advanced planning and scheduling software functionality and demand forecasting tools, textile ERP software can provide a central database that:
Designates available raw materials, labour, and equipment capacity across departments to optimise production output accordingly.
Oversees overall equipment effectiveness (OEE) to avoid potential delays.
Improves material requirements planning (MRP).
Applies business intelligence (BI) data to improve managerial control and operational efficiency.
With the analytics ERP systems like ApparelX provides, your production needs are met with pristine quality control and seamless flow. Your brand can plan with a sustainable business model for the future.
4. Invigorate Your Inventory Administration
Outdated legacy systems and manual inputs can do more harm than good when you are dealing with the complex fashion matrix of the textile and garment industry. With unpredictable fulfilment dates and market demand, retailers need more reliable automation tools.
ApparelX ERP software dynamically automates inventory management: supplying real-time information on the availability, location, and status of materials. Automatic alerts about product delivery times, pick lists, stock volumes, shortages, and surpluses will optimise your operations. By weighing historical data against real-time reports, textile management software can calculate variable costs and simplify vendor management to prevent breaching of budgetary constraints. It can also be seamlessly incorporated thanks to barcode scanner systems.
By giving you such transparent oversight of your entire stock, complex inventory administration will become outdated. Textile ERP systems can benefit stakeholders, suppliers, and customer experiences via fluid collaboration to breed superior decision-making.
5. Restore Your Rapport with your Customers
There is nothing worse than having static with your consumer base. An ERP system with an innovative customer relationship management (CRM) module can provide the formula for a defined client strategy.
Both B2C and B2B firms benefit; by managing client relationships, reducing errors, upgrading shipment monitoring, reducing delivery times on inquiries, improving order processes, customer history tracking, centralising account and sales databases, and gaining easier access to data at every level.
By dealing with daily chores efficiently, ApparelX ERP software lets your customers know that they are your priority. You can identify their needs and wants much faster. Your sales reps and support staff can consistently deliver premium customer service that leaves a lasting positive impression to create a loyal consumer base. Arming you with swiftly gathered data, you can enhance your existing clientele rapport and simultaneously pursue fresh leads.
6. Overcoming Omnichannel Obstacles
Giving your staff remote access to vital information regardless of location is fundamental for maintaining a healthy business model, jubilant customers, speedy sales orders, and a competitive commercial edge. In today's digital climate many businesses have an omnichannel presence, whether on social media, online retail, or a physical shop, operations need to run seamlessly between each outlet.
With textile ERP software such as ApparelX, your staff are given absolute visibility over all channels to facilitate both themselves and customers on the move. Your employees can use web applications to manage delivery statuses, customer information, compliance requirements, inventory updates, stock availability, team communication, and order processes with synchronicity. With ERP software, you can foster a seamless multi-platform experience across all devices for your staff and customers - creating a more efficient commerce model.
7. Pristine Quality Assurance
Fighting against a tidal wave of common textile industry issues such as unforeseeable supply chain problems, demand fluctuations, and new methods from the competition can be incredibly demanding. It is crucial to not only respond to these dilemmas but be able to adapt and overcome them on the fly with agile precision: This is what ApparelX allows you to do.
By giving you the necessary tools for improvisation, innovation, and optimisation, ERP software allows you to seize the moment to not only fix your current problems but use them to improve your operations overall. With materials management, you can see a reduction in downtime, prevention of defective products, and slicker labour flow. By streamlining the process, ERP software will provide sublime quality assurance to keep your textile products at the high standard demanded by your customers. 
Would you like to learn more about apparel manufacturing software and how it could work for your business?
Without the help of apparel manufacturing software, such as ApparelX, you could miss out on valuable insights on how to scale your business correctly within the textile industry.
Speak to one of our apparel manufacturing advisors today to discuss how this software could be implemented into your business to provide significant ROI (Return On Investment) and propel your business far into the future.
Call us on 01384 400 600, email info@syscom.plc.uk, or submit a contact form below.
Next Article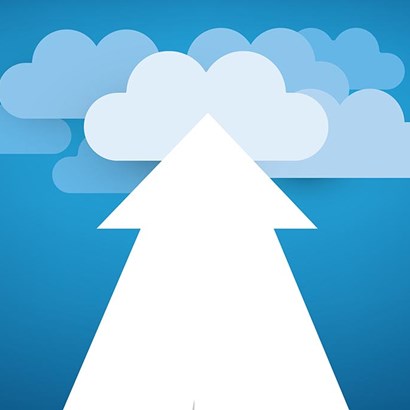 November 20 2023
Dynamics 365 On-premise To Cloud Migration: What Are The Benefits?
Read More