For the apparel industry, there are a range of ways that a return on investment can be achieved through the installation of an ERP system. The improvements can include better inventory management, material resource planning, processes and production planning.  
But how do you actually measure the returns gained from a successful apparel ERP software implementation? The key is understanding how the intangible benefits gained can result in tangible returns for your business. 
Here are some examples of how ERP solutions can provide sizeable returns across a
n 
apparel and textile
 company:
Improved Inventory Management
In many apparel businesses, the cost of holding inventory can be significant at the best of times and for a larger organisation there will usually be more stock and materials that need to be held in order to successfully complete orders. 
Improving the way in which inventory is managed can lead to reduced costs across the board and in doing so provides a more stable and optimised production process.  
ERP software functionality allows for multiple sites to be involved, which means that materials can be sourced from their locations ahead of time to ensure timely production and delivery of goods. Goods can be tracked and traced throughout the transport process to ensure 100% visibility throughout the supply chain, while also allowing the allocation of stock across different locations to reduce the distance and time to source such stock and materials.  
ERP systems, such as ApparelX, allow for real time inventory levels to be displayed, allowing sufficient resources and materials to be scheduled. It also manages other resources through scheduling the right staffing and machinery requirement for each order placed. Being able to effectively manage what is required to complete an order also allows costs savings to be made on a reduced level of over purchased stock which may go to waste due to poor planning and forecasting. 
Improved Material Resource Planning 
For apparel manufacturers, having the right materials at the right time is crucial to being able to fulfil orders.  
ERP software for apparel manufacturers ensures the successful and timely fulfilment of their orders by providing real time information on the availability of required fabrics and materials required for products and items to ensure they can be maintained at their optimum levels in line with production and demand forecasts.  
Improved material resource planning helps to minimise the amount of waste produced from production orders by scheduling orders with similar items and shared materials alongside each other to reduce the cost of waste. With regularly changing inventory levels across many different product lines, it can be hard to tell if you have the materials required when new orders are placed. 

Improved Production Planning
ERP software functionality improves production planning by allowing a complete 360° visibility of the entire production platform, regardless of its complexity, in order to determine the optimum resource utilisation needed for specific items and products.  
A production planning module consistently analyses the amount of required materials needed to fulfil an estimated sales demand for a specific period. If shortages within the Bill of Materials (BOM) are detected, they will be highlighted well in advance so that you are still able to adhere to delivery and fulfilment promises for that order.  
Users are also able to simulate the potential effects of an over/under sales prediction which provides the likely outcomes of either scenario. This allows employees to effectively plan around potential issues. Without an effective apparel ERP solution, sales predictions are often far from accurate, which leads to increased purchase exposure, errors being made, idle machinery and underutilised production resources, all of which will cost a business vast amounts of money and time.
Improved Processes, Saved
 Time & Reduced Human Errors
 through Automation
Error reduction can be achieved through automating data entry processes at various stages of the apparel manufacturing process. Processes such as report generation and demand forecasting rely on accurate data being input to the system.  If this data is incorrect, it will effect other areas of the business further down the line. Through error reduction, an apparel business could achieve a higher accuracy of their data and thus reduce costs to correct these issues while also being able to make better decisions based on the data they have.
Specialist Apparel ERP Software
ApparelX is a modern apparel and textile ERP solution which has been designed specifically for textile, apparel, PPE, footwear and soft furnishing companies of all sizes. It can be adapted to meet the needs of manufacturers, contract suppliers, high street retailers and distributors which can be scaled to grow with your business. Many leading companies within the industry have taken advantage of the benefits ApparelX has to offer, providing them with an affordable solution which provides a rapid return on investment (ROI).  
If you would like to discuss ApparelX in more detail, please get in touch with the team on 01384 344 244, email info@syscom.plc.uk, or submit a contact form below.
Next Article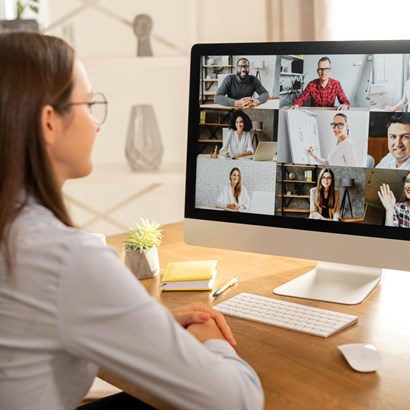 May 24 2022
How Can Managed Security Services Support Your Business in a Post-Pandemic World?
Read More