Apparel manufacturing software helps businesses manage and take control of each area of their organisation by creating one, centralised system.
In this article, we list what we think are the most valuable benefits of ApparelX apparel manufacturing software.
Inventory Management & Warehousing 
When inventory is spread across multiple sites and locations, it can be difficult to manage and keep track of. A manual tracking system can increase the likelihood of errors.  Plus, most apparel manufacturers have numerous product lines with many variations, such as sizes and colours, which can become overwhelming to manage without a modern warehouse management system or ERP system with inventory management capabilities. 
With ApparelX apparel manufacturing software, all key inventory processes are automated to provide a robust system which tracks inventory in real-time and manages the flow of goods going in and out. Apparel manufacturing software inventory management can: 
Provide an accurate, real-time overview and insight into the current inventory, across all stock locations in your supply chain

Manage shortages by automatically re-ordering the items you need

 

Manage surplus supplies and allocate them to parts of the business which need them

 
ERP software for apparel manufacturers allows businesses to align and manage their inventory across the company with forecasting, production capacity and planning, ordering and much more to ensure that orders are fulfilled on time and over-purchasing of additional, unnecessary stock does not occur.
Material Resource Planning (MRP) and Demand Forecasting
Apparel manufacturers can waste vast amounts of money each year on material consumption which has either been over-purchased, and not used, or under-purchased, leaving them unable to fulfil orders and complete products.  
Demand forecasting through apparel ERP software utilises data to identify trends and patterns which enables a more accurate forecast to be produced. Using large amounts of data – from all areas of the business – allows the software to accurately predict product demand at different times in the year, which may be seasonal or periodical, depending on the manufacturer. Identifying demand also allows material resource planning (MRP) to be conducted which helps to clarify the amount of material required to meet the given demand at that time.
Demand planning and managing supplier reliability is not an easy task - but ApparelX gives you visibility into your supply chain, and can predict demand to item level, helping you to improve customer service through accurate stock control and analysis. 

Streamline & Automate Processes
Managing your operations can be challenging. System errors and production delays can quickly occur if the flow of raw materials is not managed effectively. ApparelX can automatically: 
Calculate the amount of raw materials needed to make specific products

 

Calculate the cost of those raw materials to provide an overall product cost

 

Manage surpluses or shortages in raw materials to avoid supply chain disruptions

 

Create BOMs and routing instructions for production once an order is made

 

Update inventory as orders are made raw materials are consumed

 
ApparelX software can also automatically create invoices, shipping labels, price tags, barcoding and other admin-related items to help streamline the order-to-delivery process.  
Multisite Accessibility 
Apparel brands will often have multiple manufacturing sites across different geographical locations. A unified system that offers secure access for all employees is vital for managing a multi-site business. With ApparelX software, employees can securely gain system access from anywhere in the world – so long they have an internet connection. This feature is particularly useful for remote workers and provides flexibility to your organisation.  
Getting the Right Data
Getting the right data to the right people within your organisation is important. That's why ApparelX ERP software collects and displays important data insights that can be tailored for specific employees. For example:  
Providing key financial KPIs to your Finance team or Finance Director

 

Providing customer service insights to help improve service offering across customer service teams

 

Providing assembly data to the production team 

 

Providing key sales statistics to help future procurement, marketing and demand planning

 
The fashion industry can also take advantage of big data analytics to better understand its customers.
Would you like to learn more about ApparelX software and how it could work for your business? 
Without the help of apparel manufacturing software, such as ApparelX, you could be missing out on valuable insights on how to scale your business within the apparel industry. 
There are several signs that your apparel business needs an ERP software solution, for more information speak to one of our apparel manufacturing advisors today to discuss how software could provide significant ROI and propel your business far into the future.
Call on 01384 400 600, email info@syscom.plc.uk, or submit a contact form below.
Next Article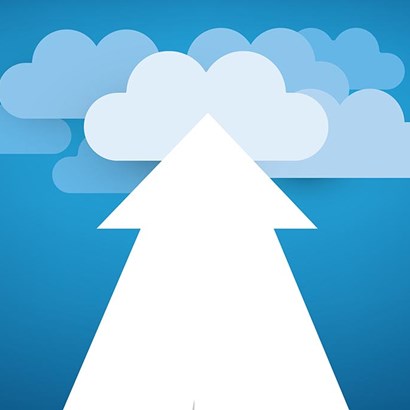 November 20 2023
Dynamics 365 On-premise To Cloud Migration: What Are The Benefits?
Read More