ApparelX, Fashion
Herbert Parkinson provide 7 day turnaround with SyscomERP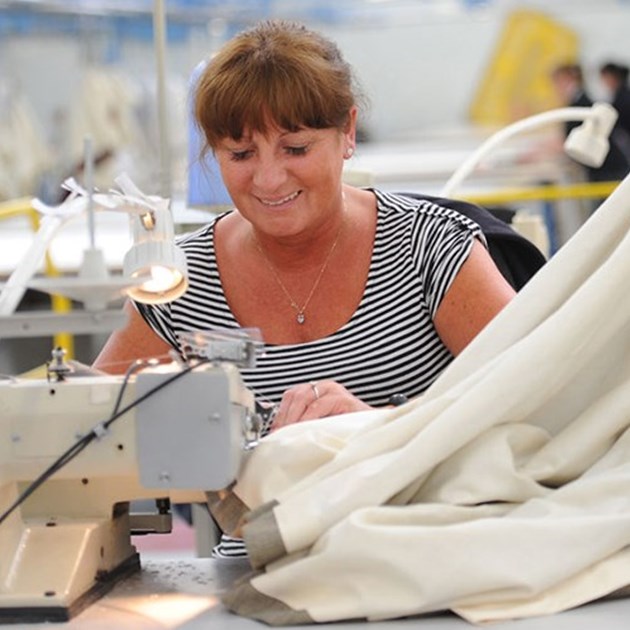 Herbert Parkinson established his business in Darwen in 1934 to weave jacquard cloth. Upon his death, the business was sold to his daughter who, in turn, sold it to the John Lewis Partnership in 1953.
They are proud to be the only manufacturer owned by the John Lewis Partnership. Now a £20m turnover company employing 230 staff and remaining in Darwen, Herbert Parkinson continue to weave fabric and create high quality finished products such as cushion pads and a range of filled products—bean bags, pillows and duvets. Custom-made curtain and blind production is a major part of their manufacturing service provided to John Lewis stores across the UK.
Herbert Parkinson is proud to be one of the few companies in the UK who design, weave and manufacture qualify soft furnishing products. They offer short lead times and very competitive prices.
As they are owned by the John Lewis Group, a large proportion of their business is to supply the John Lewis Partnership across the UK. They have limited warehouse storage space and operate a very lean manufacturing procedure in order to cope with make-to-order production and maintain high levels of customer service.
"This could not be achieved without SyscomERP software" said George Kittos, Finance & Systems Manager. George continued, "We have been working with Syscom PLC for many years and their consultants know our business inside out".
"We upgraded to SyscomERP in 2010 and it was undertaken very professionally, in two stages over an agreed length of time, and with minimal disruption to the business". He continued, "The user interface was very much improved and staff got used to it and settled down quite quickly". Financials was the first to be upgraded followed by Core Distribution, Manufacturing, Sales and Purchase Order Processing.
Herbert Parkinson provide 7 day turnaround with SyscomERP
"We have centralised and improved our purchasing procedures as control of the buying cycle and storage of fabric is very important for us. Staff take great care and individual attention is taken during each part of the production process. When an order is received, SyscomERP tells us which fabric to use and the whole process is fully automated including dye-lot control of the fabric"
George Kittos, Finance & Systems Manager, Herbert Parkinson
Production Activity Control in SyscomERP software expertly controls three areas of the business—weaving, filled products, curtains & blinds. Orders are received electronically via EDI from John Lewis stores. SyscomERP Job Scheduler then performs three automated steps.
Firstly it performs the EDI import that fetches the order files, validates them and then creates the sales orders. This eliminates data entry duplications and errors. "It works very well" said George "and saves a vast amount of time as we receive well over 2000 orders per week this way".
The next step is to automatically create works orders, and releases to the factory floor with suggested component usage. Finally, invoices are created automatically and sent back to John Lewis head office.
Herbert Parkinson pride themselves on being a UK manufacturer and their ability to turnaround orders for qualify custom-made curtains and blinds back to the John Lewis stores in 7 days.
George said "As well as weaving our own quality fabrics, we also buy in from abroad, so the ability to schedule jobs in when goods arrive is paramount to the operation. SyscomERP handles this process well".
Detailed reports are produced across the business on a regular basis using Syscom ERP and Actuate® (a partner of Syscom PLC). This provides views such as historical, trends and usage reports at the touch of a button.
The John Lewis Group are very keen innovators and Herbert Parkinson are working with them on some exciting products for the future. As a result of this Syscom PLC is working in close collaboration with them. A number of projects are currently in progress to ensure that SyscomERP software continually meets their requirements.
Next Case Study
ApparelX, Fashion
Incorporatewear
Incorporatewear has been using SyscomERP software throughout their business since 2009. The company supplies corporate wear and work-wear to over 250,000 employees of clients such as Barclays Bank, Virgin Atlantic Airways and Premier Inn. In 2012, Incorporatewear won the Best Bespoke Uniform Award for its Specsavers collection and also proudly launched the "ICW Tailored by Jeff Banks" range for smaller SMEs and consumers.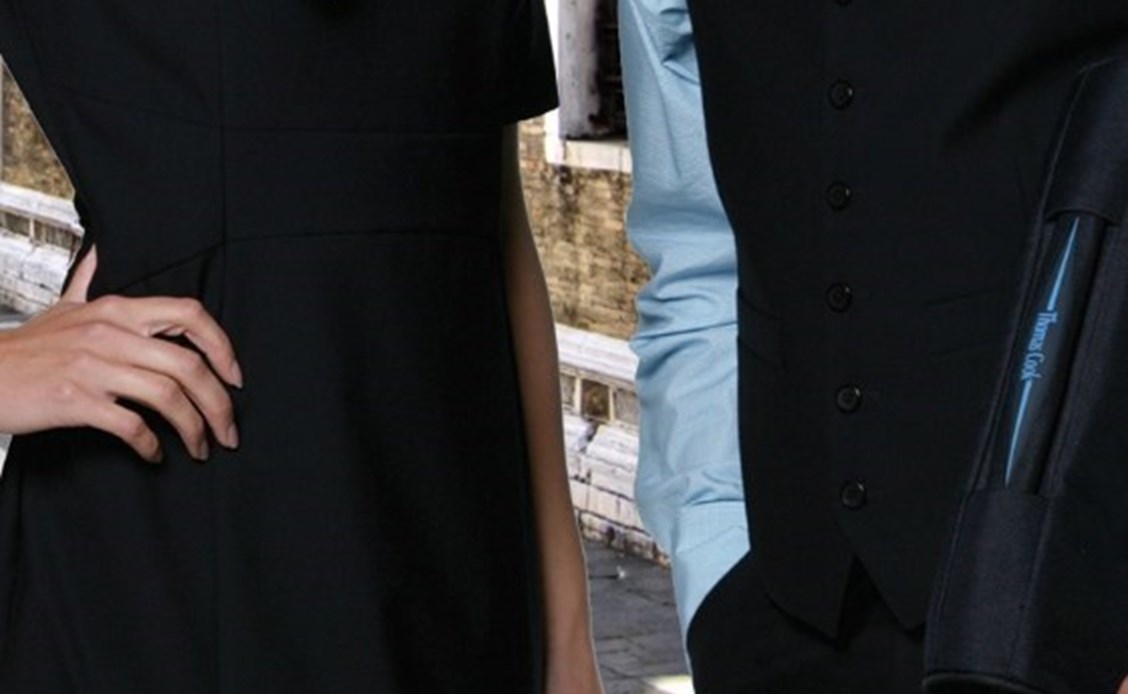 Read More
Back to the top
Find out what we can do for you