ApparelX, Distribution, Fashion
ApparelX gives Castle Clothing good foundations for future growth and has made a big difference to the way they operate.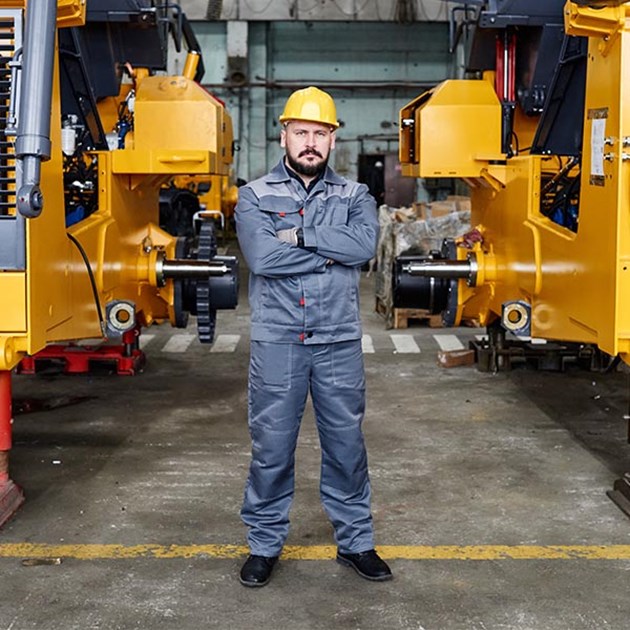 Customer: Castle Clothing
Product: ApparelX
Quality workwear supplier


Uses ApparelX


Improved B2B website linked to software


Have good warehouse accuracy


Integration with Power BI giving excellent visibility


Automated webservice function to load orders from Amazon


Castle Clothing are a well-established work wear trade-only supplier, based in Suffolk. They supply quality TuffStuff® work clothing and Fort® safety footwear for all types of tradespeople and workers.
The Background
Castle Clothing were experiencing difficulties with their previous software provider – they were unable to suggest improvements to the system and many issues were very slow to be resolved. The apparel and footwear ERP system they were using had inefficient and inaccurate warehousing figures, no storage locations, no visibility of when stock was due to arrive and the software was linked with SagePay, which was expensive. In addition to this, they wanted a new improved website.
It was because of this that Castle Clothing set out to find a new ERP software system, and a new provider to support their business.
Enter Syscom & ApparelX
Syscom met with the team from Castle Clothing in 2018 and we have built an excellent working relationship since then.
Syscom spent time on-site with Castle Clothing, reviewing their processes and working very closely with them during testing and going live to ensure ApparelX was tailored to their needs.
Why ApparelX?
ApparelX was chosen because it provided some familiarity with the functionality that Castle's team were used to – most notably item matrix and automatic allocation of stock.
In addition to this, ApparelX also provided:
Mobile access to data
Much better user security
Visibility of when stock is due to arrive in the warehouse
Real-time sales data visible in charts within the system and visible within Power BI which links directly to live data in ApparelX
Ability to take payments through an integration with Barclaycard
Job scheduler and automation
Warehouse accuracy including scanning and storage locations
Integration with DPD
Automatic Barclaycard statement reconciliation
Ability to extract and view data from the system in spreadsheet format
An improved design and consistency for existing customer-facing reports and documentation
Visibility of cost margins on sales within the system
Automatic management of overdue customers – overdue accounts are flagged automatically and put on hold.
"After a few years of knowing at some point we'd need to switch our ERP away from what we had been using but never finding the right solution I came across Syscom and their ApparelX ERP. Its potential to streamline processes alone was very attractive to us. The prospect of being able to bring our B2B only website up to date with more functionality and integration was also a massive plus point. The time the guys at Syscom have spent with us understanding the way we work and why, really helped us feel confident in them being able to provide us with a system which suited and improved us at the same time" said Rob Ansell, Managing Director at Castle Clothing
Sales
With their old system, the Castle Clothing sales team used a sales enablement software separately from the ERP system. Data from the ERP system was uploaded to the sales software every evening.
Castle's sales team needed sales targets to be easily compared to actual sales, and for a history of activity and notes for each customer to be visible to other users – all of which was solved by ApparelX and Power BI.
One of the most recent updates that Syscom has been working on is the Sales App, which lets their sales reps access customer data from anywhere.
Purchasing
The Purchase Ordering module is also in use to purchase stock. Castle's purchasing team uses the GIA (Good In Advance) functionality in ApparelX so they can compare what was ordered to what was sent, and what was actually received from suppliers.
Returns functionality within ApparelX is used to return goods into stock and easily send credit notes.
Warehousing
Castle has two warehouses which hold stock, and one of the requirements of a new software system was improving warehouse accuracy. ApparelX provides functionality meaning stock levels are visible for each warehouse.
A pick scanning mobile application was created by Syscom, which improves Castle's accuracy when counting and scanning – the system will tell them if they scan too many, or not enough, items. The mobile application also means that the scanning device doesn't need to be attached to a computer, so scanning can be done anywhere. Scanning into boxes functionality also means they know exactly what was shipped in which box, which wasn't possible with their previous system.
Website
Another reason Castle Clothing set out to find new ERP software and support, was their requirement for an improved design of their B2B website which still linked directly to their ERP system.
ApparelX now links to a new, improved website where customers can:
Pay online
View orders and invoices
Save favourites and save to a wish list
Display items that other customers bought and see suggestions of items they may wish to buy
Register, amend their contact details and manage their delivery addresses
Download images and price lists
Track shipments
The new website has been a great success for Castle Clothing, with sales up by 40% since launch.
FTP syncing between ApparelX and some of their customers websites provides real-time stock levels, which saves a lot of time by removing the need to manually update this information. This function also automatically sends daily email stock level updates to some customers.
Working Together Since Implementation
Since implementation, Syscom and Castle Clothing have worked together to improve the software for Castle's growing needs.
Their Amazon functionality was changed, so this is now an automated webservice function to load orders and accept or reject them based on stock levels. This saves their staff a lot of time and effort – a job that used to take hours now only takes seconds, and the system makes the decisions for them.
Invoice payments can be made online and via a Pay Now link in invoice emails that are sent to customers, plus in addition to this work has been done meaning Castle now has the functionality for historical invoices to be re-sent with Pay Now buttons. A Back Order report has also been added to the system, which shows the team outstanding orders for a particular customer at a glance.
An integration with Power BI automatically updates reports every hour, which gives the team excellent visibility, with the most up to date information and helps with critical decision making.
Changes have also been made to the system to cater for Castle's profroma process. Previously, proforma customers in ApparelX would need to pay before orders were processed at all. Syscom changed this to fit Castle's process so they could pick the goods before requesting payment. Once the goods are picked, the customer receives their proforma invoice via e-mail which they can pay using the Pay Now link. Once paid, the warehouse team are then able to ship the orders. Functionality was also added to the system so that if a proforma customer called to make a payment, the sales team can see exactly how much the customer needs to pay based on the goods that were picked.
"The time spent at the start of the relationship has really helped develop a good understanding between the staff at Castle and at Syscom. We find it very easy to approach them and are confident in their solutions and answers. Support issues were thick and fast in the early days but were dealt with professionally and diligently, ensuring they were resolved fully and in good time. ApparelX has made a big difference to the way we operate; Above all we are able to handle a much higher order volume than we've ever experienced, this is without the need of employing extra staff. This alone gives us good foundations for future growth of our TuffStuff and Fort brands" Rob Ansell, Managing Director.
There are more updates in the pipeline as Syscom & Castle Clothing work together to make ApparelX work perfectly for their processes.
Syscom also provide Managed IT Services for Castle Clothing.
Further Information
Find out more about the product from this case study, ApparelX, or how Syscom can support the Wholesale & Distribution industry.
Next Case Study
ApparelX, Distribution, Fashion
Herbert Parkinson
Herbert Parkinson implemented Syscom's ApparelX software in 2010. The Production Activity Control in SyscomERP software expertly controls three areas of the business—weaving, filled products, curtains & blinds. Orders are received electronically via EDI from John Lewis stores. SyscomERP Job Scheduler then performs three automated steps.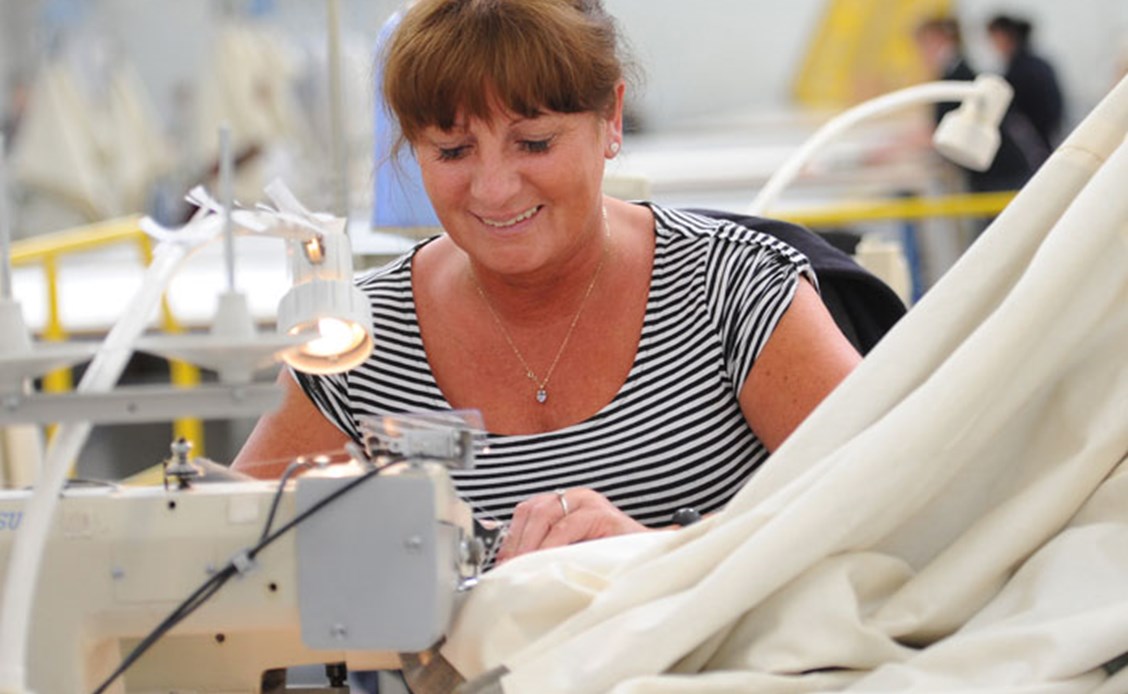 Read More
Back to the top
Looking for a solution? Get in touch