Things to consider when changing internal legacy business systems and replacing them with a fully integrated modern ERP software system
Choosing the right ERP software solution for your company is a big decision and is likely to require a considerable investment. But, it is worthwhile remembering that an ERP software system will ultimately support the entire organisation to deliver savings and benefits throughout - so there are several things to consider and pitfalls to avoid when making your choice.
Here are our top five things to consider when changing or implementing your ERP software system:
1. Engage your staff
The decision makers in charge of your businesses ERP system are not always the everyday users. The users should be considered, or you may come up against resistance to use the system that you have just invested a lot of money into.
Involve your staff, let them see their views have been considered and keep those who will be using the software involved in the process – talk to your staff and keep them up to date. Getting your staff on side is half the battle and will help with the project's success.
2. Cloud or on-premise - which suits you best? 
Although cloud technology has become increasingly popular, is it the right option for you? Make sure you've carefully considered the cloud vs on-premise debate to make the best decision for your organisation.
3. What functionality do you need? 
Within a modern ERP system there can be thousands of functions, so it is important to select the system that has what you need or at least can be configured to your needs. Whilst systems with long lists of functions may look impressive, it's important to remember what you really need, as many won't be relevant. This can affect how much you'll pay for an ERP system. Your partner should be able to guide you on this matter.
4. Choosing a partner
Be sure that your chosen partner can provide the level of support and customisation you need. Make sure they understand your business and specialise in your industry.
At Syscom, we only provide software solutions to businesses in industries that we have expertise in. We work with manufacturers, distributors, apparel and furniture companies.
5. Think about the future 
Think about your business's future, plans, goals and direction, and how you will achieve this. Consider the flexibility and scalability of any potential ERP software system. Again, ensure that your chosen partner is fully aware of, and committed to your goals and will engage with you to deliver the project required and not what they believe you need.
Choose Syscom as your ERP software partner
Syscom PLC only works with businesses that we are confident we can help. We have years of experience in the manufacturing, distribution, fashion and furniture industries. Take a look at some of our case studies here.
Get in touch with the team at Syscom for a chat about the ERP software systems we provide and how they could help your business, and how we can provide the level of support you should expect and not have to ask for.
Next Article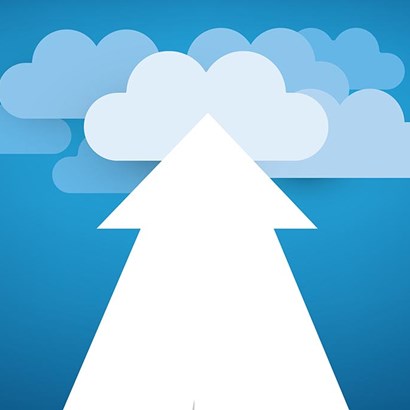 November 20 2023
Dynamics 365 On-premise To Cloud Migration: What Are The Benefits?
Read More