Since the COVID-19 pandemic swept its way into the UK in early 2020, the way in which we do business has changed dramatically. Businesses throughout the UK have had to make major changes to their IT infrastructures and their operational capabilities in order to survive during this harsh and unforgiving time.  
Many employees who typically worked in office environments are now working from home or remotely which has changed the way that businesses operate. Businesses who are able to achieve digital transformation in such as short space of time have been able better compete within a tough climate and also improve their overall capabilities as a business.  
It has been found that the rate at which companies have been adopting digital technologies has increased drastically since the start of the pandemic, fuelling 2 year's worth of transformation in just the first two months. (Source: Microsoft.com) 
What is Digital Transformation?
Digital transformation is typically related to the adoption of new technology throughout a business in order to improve operations and capabilities. Digital transformation within a business can be the result of fierce competition taking advantage of new technologies and leaving the rest behind so to speak, although others may adopt such technologies to improve their processes, their business model or even inspire a cultural transformation within their organisation. 
How can your business benefit from a digital transformation?
Enabling a Remote Workforce
Most companies throughout the UK will undoubtedly have a large proportion of its employees currently working from home. This outlined the issue of being able to have staff work from home while still being able to work securely, effectively and with as few issues as possible.  
This growing need can be addressed through an IT managed service provider which provides support services to businesses to help with such issues. Managed IT security ensures that employees can work securely from home by utilising a secure VPN connection to their devices. This is particularly important with businesses dealing with sensitive data which needs to be kept secure at all times. With growing cyber security risks, utilising an IT managed services provider eliminates the need to worry about your IT infrastructure while having access to on hand support when it's needed the most.  
See how Syscom's Managed IT Security could benefit your business
Transforming Communication
Since the beginning of the pandemic, many organisations have begun to look for platforms which can be used to enhance their workforce's capabilities. Microsoft Teams has proved a front runner in this department, allowing better communication, improved collaborative tools and secure storage for its users.  
This has become increasingly useful with restrictions being made on physical meetings, interviews, conferences and much more. It enables you to communicate via online video meetings, online calling facilities and instant messaging services to ensure your employees can communicate with one another and still maintain excellent customer service.  
Now the go to place for online meetings, conferences, messaging and video calling, Microsoft Teams has become the most widely used platform for remote working which boasts over 75 million active users, according to Microsoft CEO Satya Nadella (Source: Microsoft.com).
At Syscom, we provide Microsoft Teams and support to go with it as part of our Managed Microsoft 365 offering.  
Reducing Costs with Cloud Services & Cloud ERP 
Further to the rise in home and remote working, cloud services are enabling many businesses to provide flexibility and scalability to their workforce while being able to maintain a high level of security across multiple users and multiple devices.  
Many companies will be certainly be struggling within the current economic climate, which only further outlines their need to reduce overheads in all areas of their businesses in order to survive. 
Cloud services can reduce overall IT costs by eliminating the need for physical equipment needed to host infrastructure such as servers, networking equipment, backup devices and much more, while also reducing the need for physical employees to operate and maintain such equipment. 
Cloud hosted services allow smaller businesses in particular to take advantage of the latest technology for a fraction of the cost to install the same solutions on-premise by utilising subscription based cloud services which can be scaled and tailored to meet their needs, thus helping to minimise their IT costs.   
Looking to start your digital transformation journey and keep up with your competitors? 
At Syscom, we can help you embark on your journey to complete digital transformation. We offer a range of products and services to help your business utilise technology effectively in order to improve your current capabilities.  
Get in touch for a no obligation discussion, submit a contact form below, alternatively you can call us on 01384 400 600 or email us at info@syscom.plc.uk 
Next Article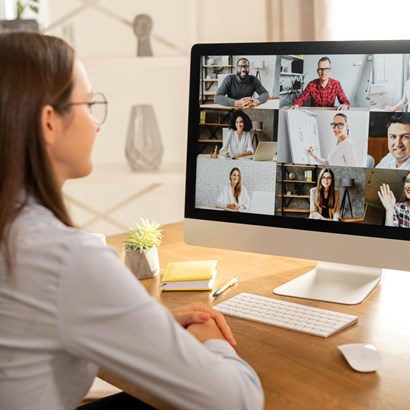 May 24 2022
How Can Managed Security Services Support Your Business in a Post-Pandemic World?
Read More