With the pandemic fuelling the ecommerce boom of 2020 and 2021, distribution warehouses have had to adapt to a surge in demand and update their processes to accommodate a rise in delivery expectations.  
With the 'want it now' culture in full swing, many distributors are under pressure to deliver on growing consumer demands.  43% of consumers now opt for next-day delivery and same-day delivery options are becoming an increasingly popular option.  To meet this rise in demand, distributors have turned to ERP software to manage their delivery processes. 
Creating a connected warehouse 
Distributors often find themselves operating multiple systems that perform individual tasks within the distribution process. Inefficient systems such as these creates a problem of poor visibility which often leads to a breakdown in data communication. This lack of cohesion ultimately disrupts operational flow as the margin for error is much greater.  
ERP software allows distributors to connect each aspect of their organisation to create a truly connected warehouse environment. Key warehouse operations such as inventory, delivery, sales, ordering, picking and returns can be unified to effectively manage each stage of the distribution process all in one place. This eliminates possible information inaccuracies and ensures that each stage of the process is completed within an efficient timeframe.  
Driving success with automation 
Like any business, time is money and for distribution organisations it's no different as delivery expectations continue to rise. Automating key processes such as sales ordering, forecasting, inventory and dispatch allows for time savings to be made across the board. ERP software for distributors offers an abundance of auromated features designed to eliminate manual data entry and improve data accuracy.   
Sales order processing, for example, becomes automated through a self-service portal. The system automatically updates and generates pricing, availability, delivery scheduling and any other necessary information the customer may need. The system will also produce the relevant documentation including packing and delivery slips or even storage location data to aid processes in other areas of the business such as inventory, dispatch and delivery. This helps to streamline the distribution process and get products to customers much faster.  
Complete data visibility 
A crucial component to meeting the growing demand for fast delivery is efficiency within the warehouse. Data visibility is fundamental to achieving a seamless and coherent business operation, making it essential for distributors. 
ERP allows distributors to revolutionise the way in which data is used and visualised throughout their business. Each stage of the distribution process produces data which is then analysed and converted into meaningful information that allows the next stage to be completed with greater efficiency and better decision making. 
By converting data into a visual and easily digestible format, ERP software provides a platform of transparency for its users. The aim is to optimise performance levels to reduce human error and create an overall more effective process for a better customer journey. 
Rise of the smart distributor 
With the latest technology more affordable and accessible than ever before, distributors are beginning to take advantage of the benefits it provides to outperform competition. Technologies such as RFID have provided a streamlined approach to the storage, delivery and tracking of products throughout multiple locations. RFID continues to provide a source of data capture for many distributors and allows total control over products throughout a distribution network.  
AI-powered technology is another way in which distributors have been able to tighten up their business structure to accommodate consumer demand. Incorporated into ERP software, AI analyses vast amounts of data within a short period of time. This helps to gather insight for forecasting as well as accelerates day-to-day operations within the warehouse. 
If you would like to learn more about how technology is helping distributors perform better, read our whitepaper on 'How ERP Technology Is Shaping the Future of the Warehousing and Distribution Industry'. 
Next Article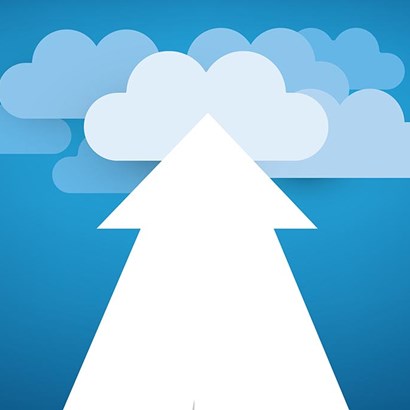 November 20 2023
Dynamics 365 On-premise To Cloud Migration: What Are The Benefits?
Read More