What is an 'Intelligently Connected Enterprise'?
An intelligently connected enterprise makes use of data and information which is produced from connected individuals, IT systems and channels internally and externally to the enterprise. Adopting such an approach can provide a company with an array of benefits and solutions to common issues within their industries. 
What are the benefits of becoming a 'Intelligently Connected Enterprise'?
Reduction in operating costs
Improve Workforce Productivity 
Make more informed decisions at all levels

Remain competitive within your market(s)
Organisations around the world are starting to realise the benefits of utilising modern technology capabilities and the leverage it can provide to not only improve their current operations but also pave the way for their future capabilities as technology progresses further.  
Ways you can become an Intelligently Connected Enterprise
Gaining real time visibility
Adopting this approach provides complete visibility throughout your organisation, including all levels throughout your organisation's hierarchy. This allows personalised data which provides each member of your workforce with tailored data insights to help them execute their job role efficiently. This also provides additional benefits including a reduction in errors, improved efficiency and more accurate decision making as a result of tailored data insights.  
Being able to gain real time visibility can be achieved through increased use of technology such as IoT or AI through the use of an ERP (Enterprise Resource Planning) software solution which connects all areas of your businesses and centralises the data collected to provide improved data visibility throughout.  
Using Machine Learning & AI Capabilities 
Making use of IoT, Machine Learning and Artificial Intelligence is becoming increasingly beneficial to businesses and organisations throughout. New technology capabilities can be used across various industries which are changing the landscape for many companies and their competitors.  
Being able to automate the analysis of data does not only save time and money but also provides a much greater degree of accuracy throughout. As an example, forecasting demand of products and services can be executed much more accurately through the use of past data trends and patterns which intelligent systems can track, thus making predictions for the coming year. Data also becomes more accurate with time passing as machine learning capabilities are able to track data further back to provide more accurate predictions which help make more informed decisions through intelligent recommendations.  
How can Syscom help you to become an Intelligently Connected Enterprise? 
Syscom provide various different types of services and products which can help organisations achieve being an intelligently connected enterprise. 
Enterprise Resource Planning Solutions
We provide ERP solutions to many businesses operating within the manufacturing, distribution, apparel and furniture industries. The tools and services we provide combine the latest technology with our expert team to create bespoke and tailored solutions to each and every one of our customers. ERP solutions are designed to streamline processes throughout daily operations within these industries and capitalising on such technology helps to stay ahead of your competitors.  

Dynamics Medic Service
Our Dynamics Medic services allow your business to take full advantage of the product you have bought. Whether it is Dynamics AX or 365, many Microsoft partners fail to provide businesses with the setup they need to future proof their business and to take full advantage of the diverse capabilities of each product. Our service fixes the issues created by your previous partners and sets you back on the right track. Taking advantage of this service allows you to reap the benefits of a fully functioning ERP solution to help connect your business.

Affordable ERP Solutions for SME's
Typical ERP solutions are usually considered for larger companies which need to take control of their vast amounts of data and be able to centralise their systems to work in a more efficient way. We now provide affordable ERP solutions to small and medium sized businesses so that they can also take advantage of the functionality and capabilities of ERP software. This not only provides monetary benefits to smaller businesses which may have less money to spend, but also provides additional benefits in regards to efficiency and growth potential.

IT Managed Services 
We also provide IT managed services which provide organisations with the ability to operate with key functionality including IT security, support, key hardware and other services such as backups and cloud solutions. These services not only provide a cost-effective means opposed to having a dedicated IT team in house but also allows smaller companies to grow as a result of these services being made available at lower costs. 
If you would like to speak to us about how we can transform your company into an Intelligently Connected Enterprise, give us a call on 01384 400 600, email us at info@syscom.plc.uk or sumbit a contact form below.
Next Article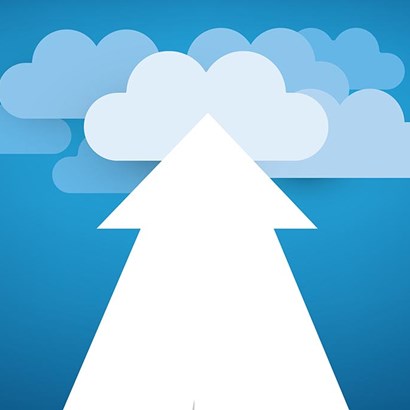 November 20 2023
Dynamics 365 On-premise To Cloud Migration: What Are The Benefits?
Read More