Supply chain management has a direct effect on the overall performance of a business – poor management, for example, can lead to delays in production and delivery, which can then lead to financial loss. Globalisation and rising consumer expectations within the industry has placed even more pressure on manufacturers to reinvent their supply chains to ensure scalability and risk mitigation.
Optimising your supply chain can reduce wait times for on-demand products and offer a cost-effective approach to maintaining a well-planned supply network from production to delivery. We look at the most effective ways to improve supply chain performance.
Improving Supply Chain Visibility
Poor supply chain visibility has always been a challenge for manufacturers and as the industry continues to globalise, the need for visibility only becomes greater, with multiple sites, distribution networks and split manufacturing operations required.
Poor supply chain visibility is usually a result of disparate systems within the warehouse. Disparate systems are problematic as they are often susceptible to communication failures which can lead to data error from manual input or result in missing materials as manufacturers lose control of the inventory within their current supply network. Any demand forecasting, therefore, is likely to be inaccurate which can lead to too many or too few parts that're available at the time.
How can I improve my supply chain visibility?
Utilise a unified manufacturing ERP software system which connects every area of the business on the same system
Remove disparate systems
Automate data entry points and processes
Utilise IoT technology
Gain Data Insights and Recommendations
Having the right information going to the right person at the right time is a difficult thing to achieve if you don't have the tools or the technology to access it. Having a system that provides the right information at the right time is essential to optimising how you work. Not only this, but having intelligent guidance from new technology such as AI and machine learning has proven to be an effective tool which has helped businesses make complex decisions at every level.
How can I gain insights and recommendations into my supply chain operations?
Automate data entry to improve accuracy of data
Run demand forecasting tools
Utilise AI and machine learning capabilities
Connect your system to analytical business apps
Demand Planning & Material Requirements Planning (MRP)
Predicting sales and the resources you'll need to manufacture them is essential to minimising waste and reducing the cost of materials within your supply chain.
It may be useful to know how much revenue you produced in the previous year, but having access to the finer details can help optimise internal processes within your production line. For example, ERP software for manufacturers can map out what materials you'll need and when to order them based on historical data such as a peak in sales during certain times of year.
The more data that can be collected from a business, the more accurate the forecasting capabilities will be. Data can be captured from any part of the business including transactions, sales activity, customer services and much more to provide insight into trends and emerging patterns.
How can I improve my demand planning and MRP capabilities?
Use AI and machine learning to aid forecasting abilities
Make use of inventory management and MRP based functionality
Increase data collection methods with IoT and other technology
Improve Just In Time (JIT) capabilities for materials needed in supply chain
Want to learn more about how your supply chain can be optimised to improve performance?
We help businesses take back control of their supply chain and integrate their business at the very core to provide outstanding performance and unrivaled customer service.
Learn how you could employ some of these techniques within your own supply chain and systems to give you the control you need to operate in today's turbulent environment.
Contact us today on 01384 400 600, email info@syscom.plc.uk or submit a contact form below.
Next Article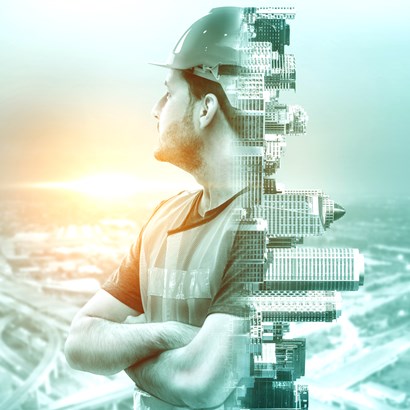 June 20 2022
Reap the Rewards of Risk Reduction with Construction Management ERP
Read More