Stock can often be a company's largest asset, so managing stock efficiently is vital. However, many wholesale and distribution companies struggle to control and optimise their warehouse operations. 
Having an effective inventory management system is the key to gaining visibility and control of your warehouse – which in turn leads to becoming more competitive and profitable.  
What is a Stock Management System?
A stock management system helps you to maintain optimal stock levels, streamline your warehouse and helps you to track inventory levels – even when in transportation.  
There are many advantages of stock management software, including: 
reduced costs

 

better planning

an organised warehouse

 

improved customer satisfaction. 

 
Cloud-based stock management software can provide accurate, real-time data about stock conditions, locations, and levels, which can be accessed anytime, anywhere.  
Reduce Costs and Improve Planning with Stock Management Software
Maintain optimal stock levels.

 

Plan staff resources based on demand.

 

Make sure stock is where you need it when you need it to help with order management.
Using historical data and the machine learning capabilities of an inventory management system, stock forecasting and planning become easier than ever before. This insight gained from data allows far greater accuracy in predicting future stock demands throughout different periods of the year. Trends and patterns can be identified to ensure popular line items are fully stocked before peak periods to optimise and execute fulfilment. 
Being able to better predict stock demand ensures a reduction in storage costs for items within your warehouse. This is achieved by holding optimised stock levels for a given period, allowing for less 'dead stock' to be left with no one to sell it to. Better forecasting and planning achieved by using stock management software also ensure that items are there when you need them, meaning you are never under or over-stocked.  
Staff resources can also be optimised based on the same demand patterns and trends to ensure you always have the right amount of people needed to fulfil your orders. In addition, optimised stock levels help to run an efficient, organised warehouse, which helps your staff be more productive. 
Improve Customer Satisfaction with Stock Level Visibility & Control
Real-time, accurate data about stock levels

 

Track stock movements

 

Reduce fulfilment errors and ship faster.

 
Stock visibility and the ability to control stock is vital to a successful warehouse. Real-time data from warehouse management software provides live insights in dashboards tailored to individual users at every level in your organisation including CEOs, Directors, Managers and Operators. This helps each staff member make well-informed decisions throughout their daily jobs. 
A WMS (warehouse management system) allows dynamic control over stock by tracking stock movements throughout multiple sites at any given time. You will get 360-degree visibility of your warehouse, which provides you with accurate, real-time updates. This results in a reduction in fulfilment errors, which ultimately improves customer satisfaction and increases profit margin.  
Stock inventory can be managed strategically to ensure sufficient levels and optimal storage locations to ensure streamlined logistics and quick delivery, which is a key aspect of customer satisfaction.  
Looking for an inventory and warehouse management system?
Syscom provide wholesale and distribution ERP software which gives you all the advantages of a stock management system and more – a system that is integrated with all other areas of your business will be much more beneficial. 
Distribution ERP software, such as Dynamics 365 and Syscom ERP8, provides a range of intelligent applications tailored to the industry which covers all areas of the business including finance, supply chain management, inventory, sales order processing, customer service, and marketing. 
If you're interested to find out more get in touch with us today - call on 01384 400 600, email info@syscom.plc.uk, or complete a contact form below. 
Next Article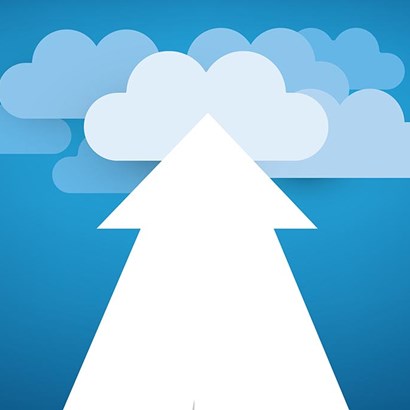 November 20 2023
Dynamics 365 On-premise To Cloud Migration: What Are The Benefits?
Read More