At Syscom, we understand the importance of staying ahead of the curve to meet the operational challenges of day-to-day business in an ever-changing and advancing technological environment. That's why we have partnered with ISCorp as our preferred Cloud provider. 
Trends indicate an increasing demand for Cloud Computing and with improved security, performance, and access, it's not hard to see why. However, with a multitude of providers all claiming flexibility and scalability, choosing a provider that best fits your business can be tricky. That's why we wanted to bring a partner onboard – so you could feel secure in your decision as well as reap the benefits Cloud Computing has to offer. It was important for us to find a partner that reflected our core values of innovation and reliability as well as deliver an industry-leading cloud management solution that can be custom-tailored to your business needs.
"With the markets moving more towards Hosted and Managed ERP facilities, than 'On premise' we wanted a proven and trusted platform to not only host our own ERP suite in a highly stabilised, cost-effective and secure environment but to be there should our Microsoft Dynamics customers seek to take advantage of Private Hosting.  ISCorp fulfilled this requirement ten-fold making it a very simple decision for Syscom and a natural choice." John Ewing, Director at Syscom PLC.
ISCorp's Managed Secure Private Cloud was built to provide end-to-end service that incorporates every aspect of delivery – from database administration to SaaS enablement, security, compliance, disaster recovery and more. The solution is built hand-in-hand with the Syscom and application-aware ISCorp teams to deliver a scalable, secure, compliant, and highly available solution for all end users. Going forward, Syscom will be offering its products in a fully managed cloud environment hosted by the ISCorp team in the ISCorp Tier III+ facilities.
ISCorp harnesses the Cloud to deliver best-in-class solutions
ISCorp harnesses the Cloud to build custom solutions for maximum security, compliance and reliability. Here are some of our main reasons why moving to the Cloud could benefit your business:
Security
Cloud ERP software uses the latest encryption technology to ensure businesses keep their data safe and maintain security compliance throughout their industry. Cloud ERP software enables its users to install and deploy security updates remotely and quickly, ensuring that devices and systems are kept secure and business-critical data is protected at all times.
When it comes to security, ISCorp offer stand-out service with their multi-layered, around-the-clock approach designed to identify and mitigate threats before they happen. ISCorp's proven approach to security encompasses physical, personnel, logical, and data security processes and protocols. 
Performance and Scalability
With cloud-based ERP, resources and functionality can be scaled up or down depending on business needs and simply turned on or off when needed. Unlike On-Premise solutions, Cloud computing provides on-demand functionality and greater flexibility that is configurable to your specifications.
ISCorp achieve this by assessing your systems and technology and aligning it with their robust cloud solutions to get a custom-designed business system with the purpose to optimise performance and user experience.
Cost
Due to its flexibility, cloud computing allows companies to scale their costs based on their business requirements. Businesses can pick and choose what functions they need in order manage their costs without losing the opportunity to upscale at a later date to accommodate future growth. Cloud-based ERP also removes the need for in-house expertise and costly equipment, making it a more cost-effective and efficient solution for SME's.
ISCorp have a team of dedicated technology experts offering 24/7 support for when you need it most. Each client is assigned a priority support team that is familiar with your application, industry and technology. Their cloud-based solutions and priority support services remove the need for costly in-house IT management.
Thinking about moving to the cloud?
If you would like to learn more about how Syscom could help your business in migrating to the cloud or installing cloud-based ERP software, please get in touch with us by filling out the contact for below, calling us on 01384 400 600 or emailing us at info@syscom.plc.uk.
Next Article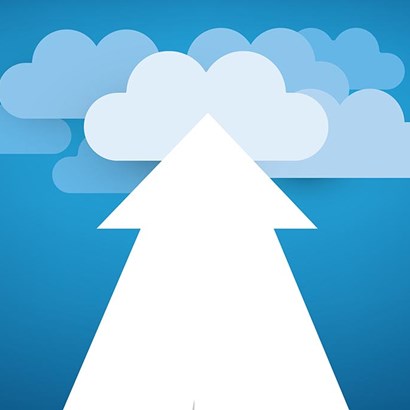 November 20 2023
Dynamics 365 On-premise To Cloud Migration: What Are The Benefits?
Read More