More and more businesses are turning to IT Managed Service Providers (MSPs) to help them solve technology challenges within their industry and to reduce the overall technology cost within their business. Managing multiple IT staff and equipment with a limited budget can be expensive and inefficient, which is why many are opting to partner with MSPs to provide a cost-effective solution for their IT infrastructure.  
The demand for managed services has grown in recent years with the global market reaching around £150 billion in 2019 and continues to rise with the pandemic accelerating digital transformation across many industries. 
Avoid Costly Downtime
Reduce

 disruption

 to the business

 

Improve brand reputation

 

Improve productivity

 
Downtime of IT systems can have massive ramifications for companies and can result in revenue loss and damaged brand reputation. Managing the uptime of IT systems however, is often challenging for smaller IT teams as it requires careful round-the-clock monitoring.   
Syscom offers 24/7 remote monitoring so we can identify issues before they become threats and resolve any concerns that may cause downtime. We also provide a systematic assessment to identify security weaknesses throughout your IT infrastructure, whether it be single site or multiple site locations. Any threats or vulnerabilities that're found are allocated a severity level and dealt with accordingly. 
Access to Industry Experts
Access to industry leading experts and advice

 

 

Improve

 internal processes to suit your industry

 

Reduce

 

costs

 

compared 

to 

in-house expertise

 
For many businesses, getting the right expertise in-house can become costly. Companies with limited budgets may have to rely on finite resources and a smaller workforce to manage their IT infrastructure which may leave vulnerabilities exposed to potential threats.  
Using an MSP that not only offers round-the-clock service but also understands your business and industry is crucial to devising intelligent processes unique to you and your business. Having access to these types of industry professionals allows businesses to take advantage of in-depth support and expert advice. Syscom have a complete range of industry leading experts in-house and on hand to offer best-in-class service to all business models, large or small.

Ensure Security Compliance
Ensure compliance throughout

 

Provide

 

peace

 of 

mind

 

 

Reduce risk of 

fines

 and 

penalties for poor practices

 
Security compliance is essential for any business utilising and storing confidential customer information on a regular basis. Too often companies have fallen victim to cyber-attacks due to insufficient security compliance which can later lead to hefty fines and legal action taken against the company for its poor handling of such data. 
With the help of an IT Managed Service Provider, businesses no longer need to worry about the strength and security of their IT systems; or whether the protection they have in place is working effectively. Syscom provide constant security monitoring across all systems and networks to ensure that external threats such as phishing attacks, viruses and malware cannot breach your system.  
Scale to Current Business Needs
Scale up / 

down when needed to provide flexibility

 

Only pay for what you need

 

 

Scale costs to suit business needs

 
With some MSPs, businesses are required to take on additional and unnecessary modules as part of a complete package offering. This can leave companies paying for functions they don't need or want. 
Syscom's MSP offering allows businesses the flexibility to pick and choose the required functionality and systems they need to solve issues within their business. This is particularly helpful when needing to scale operations up or down in short periods of time to meet changes in demand.  
Next Article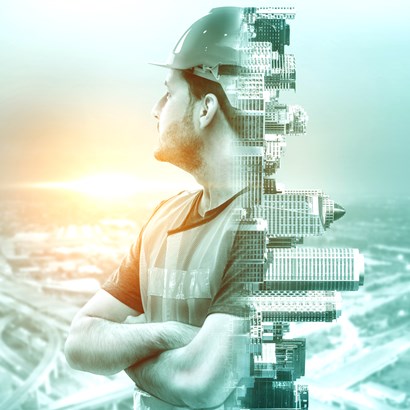 June 20 2022
Reap the Rewards of Risk Reduction with Construction Management ERP
Read More