When it comes to making the decision to implement ERP software, one of the considerations is the debate between deploying in the cloud or on-premise.
We look at the pros and cons of both Cloud and On-premise for ERP software.
What is On-Premise deployment?
On-premise relates to the deployment of IT services through in-house resources and IT infrastructure. This is usually always on the business premises and managed internally through a dedicated IT team which cover the maintenance and daily running of IT services.    
What is Cloud deployment?
Cloud relates to the hosting of the same initial services through an external provider. This can be achieved in a variety of different cloud environments including public, private and hybrid cloud where users are able to access these services at anytime and anyplace, via an access device (for example, a computer, laptop or mobile phone).
Cost
 o
f Ownership
Cloud
The cost of cloud-based ERP software usually comes as a subscription cost which is billed monthly, or sometimes annually, and provides a business with ongoing maintenance and support throughout their contract. This not only helps businesses to predict their spending more accurately but also helps to keep initial costs down due to the implementation being cheaper. Cloud based ERP software is generally considered cheaper than on-premise. 
On-premise 
On-premise ERP solutions usually have a much higher initial cost for businesses such as one-off licence fees, hardware, running costs, maintenance and hosting. Choosing on-premise ERP solution could mean unpredictable spending, such as updates, modifications to the system and support throughout the duration of the contract. Implementing the system on site at the business location and training users to utilise the system correctly can also come at an additional cost. 

Deployment/Implementation
Cloud
Deployment of ERP software through cloud-based services usually provide a quicker installation process and requires a business to have devices and hardware in which they can access the cloud ERP. This takes a lot less time opposed to an on-premise installation as the ERP itself is hosted with the partner (vendor) rather than the business. Due to a quicker and less complicated installation process, this usually results in a low initial investment.  
On-premise
ERP software installed on-premise usually takes longer than cloud-based deployment; it can typically fall within the 150-200-days estimated by most software partners. Careful consideration is needed, as higher costs can be associated with the longer installation time and the servers required at the business's premises. 

Security
Cloud
Security with cloud-based ERP software is the responsibility of the partner which a business chooses. This means that software and security updates are included within the monthly subscription price. With data and information being stored off site, the partner will need to ensure strict security procedures and adhere to relevant data protection and security legislations. Although cloud security has been questioned since its emergence, continuous security advancements further close the gap as new technology enters the field. 
On-premise
On-premise usually poses less of a risk to business data when stored on-site at a business's location. However, this data is still susceptible to hackers and viruses like any company would, even without ERP software. The data security responsibilities lie with the business and continuous monitoring of the system must be ensured to maintain security. Advanced backup and recovery strategies would need to be put in place to ensure the business can return to their operations should a loss of data occur. This can take time and additional investment to set these procedures in place. If your business is in a location where natural disasters are likely to occur, the security risk becomes higher due to an increase in the chance of your data being effected.  
Control
Cloud
With Cloud based ERP solutions, the level of control you have is limited in comparison to that of on-premise ERP. The level of control within a cloud environment is more restricted due to most of the services being provided by your software partner.  
On-premise
With on-premise ERP solutions, you have complete control over security, updates, modifications made and all hosting aspects alike.  
Next Article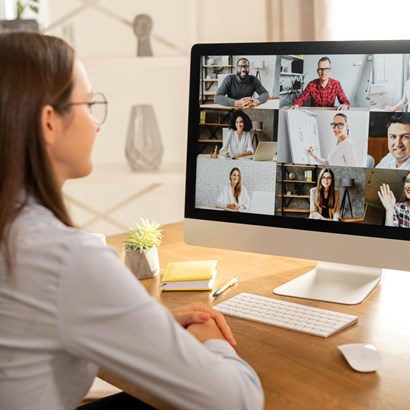 May 24 2022
How Can Managed Security Services Support Your Business in a Post-Pandemic World?
Read More