Unforeseeable supply chain issues have caused untold amounts of disruption throughout 2021 with the rippling effects being felt well into 2022 across what seems to be every industry. These events draw attention to the importance of supply chains to the daily running of businesses across the world. Further to this it has also highlighted the delicacy of supply chains and how even the slightest of changes can have dramatic effect.  
Businesses can implement ERP software solutions to manage supply chain disruptions so they can respond and react in an appropriate manor which minimises the potential disruption caused. 
How can businesses prepare for supply chain disruptions?
Visibility & Control
Visibility is regarded as one of the most important factors in gaining control of your business, this goes beyond simply just knowing the amount of stock you hold for a specific item. Visibility is the combination of demand driven forecasts, purchase orders, supplier collaboration for availability of goods, warehouse management, distribution network, transport routes and tracking of delivery to mention a few.  
Particularly with the distribution of any goods, one process in the chain is usually responsible for the ability to complete the next or further steps in the supply chain, for example if a supplier is paid late, an adverse cash flow situation could occur which could then result in the supplier not being able to fulfil future orders. 
Businesses must adopt technologies to allow them visibility of data in granular detail to provide the best insight to make more informed decisions.

Connectivity & Digitisation
Creating a connected business on a single platform ensures information flowing throughout your business is accurate and up to date, so you can make more informed decisions based on the situation at hand without running the risk of duplicated or inaccurate data misguiding your judgement.  
Connecting your business to supplier networks and supply chain partners will also ensure that your business has complete visibility of the supply chain involved with your product(s), which will allow you to have early notification of disruptions and be able prepare your own operations based on the information you have. 

Collaboration 
Connecting supply chain partners and promoting collaboration between them helps to contribute to supply chain data which can help make more informed decisions based on data you have outside of your organisation.  
To truly build supply chain resilience and react effectively to supply chain disruptions, organisations must adopt an approach where shared information is available in the form of forecasts and order history to provide further visibility outside of the organisations reach which can help to see problems arise in good time.  
Need help navigating supply chain disruptions?
We find that many manufacturers and distributors are struggling to manage the effects of supply chain disruptions throughout their organisation. We have helped many companies achieve supply chain visibility and control with ERP business software which helps them better prepare for unforeseen circumstances and build resilience to future disruptions.
Get in touch today to speak to one of our supply chain software advisors, who can help work towards your desired goals.  Call on 01384 400 600, email info@syscom.plc.uk or submit a contact form below. 
Next Article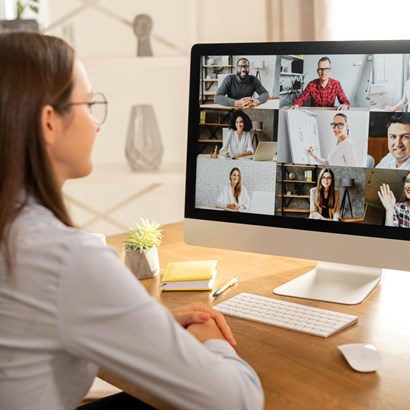 May 24 2022
How Can Managed Security Services Support Your Business in a Post-Pandemic World?
Read More