This article was originally published on LinkedIn by our Technical Manager, Muhammad Shakeel. 
Managed IT Providers Are More Secure Than Traditional IT Departments - And At a Lower Cost.
Using a third party to run your IT needs could save your infrastructure from ever more sophisticated ransomware and malware. 
A traditional IT set-up in a company will usually mean hi-tech servers, a room to keep them in and a team of people to make sure everything runs smoothly day-to-day. All this costs money. This escalates further when you consider the additional costs of keeping the servers cool, maintenance and repairs, as well as ensuring all your software remains up to date with the latest patches and versions. 
Dropping the ball on any of this could leave your entire system exposed to malware, ransomware and viruses; it's never-ending. The rate of ransomware attacks is increasing, and hackers are becoming more sophisticated in how and where they launch attacks at your infrastructure. 
Add to this the rapid rate of software and hardware evolution and IT is suddenly a very expensive part of the business. Yet a crucial one. In these uncertain times, it's important to ensure your company has the right IT services to operate at optimum efficiency. 
The importance of your IT services - an example
Don't get to the stage where your IT services are underfunded and open to ever-more sophisticated attacks. A company manager recently contacted us with an emergency – his company had been attacked by ransomware and every single file had been encrypted. His IT department hadn't kept the firewall or antivirus up-to-date for more than five years, and the backup was stored on a local server. Unfortunately, the primary and secondary systems had never been tested in how they communicated with each other and couldn't read one another's data. 
We were able to rebuild everything from scratch for the company owner, though the encrypted data was unable to be saved. The manager switched to using our IT managed services and we were able to stop more than 20 ransomware attacks the following month. 
More information about this example can be found in The Importance of Backup - A Case Study. 
Choosing the right IT provider for you
It can be daunting handing over access to your data to a third party, so it's important you pick the right IT service provider for you. When choosing a service provider, it's important to establish what your key requirements are. A discovery session with the prospective company is essential to learn what they can provide, and for them to learn about your company and how it operates so they can advise on the best way forward for your requirements. For example, with Syscom's managed IT support services, we offer our customers everything from a fully comprehensive package on retainer to a pay-as-you-go package, allowing you to scale up and down as needed. This means you only pay for the users and services you need and keeps costs down. 
Why use managed IT services? Using third-party IT-managed services can provide you with a level of security without incurring many of the costs that come with continually updating soft and hardware. This ensures your servers are protected, through means such as specialist encryption software for securing files, and that they are GDPR compliant. In addition, training of staff by a managed service provider will ensure they are fully trained and up-to-date with the IT your company is using. 
Managed IT providers overall are cheaper than traditional IT departments. Our clients know they're secure and have the best IT at their fingertips, so they can rest easy knowing their data is safe. Can you say the same? 
Managed IT Services from Syscom
Your IT infrastructure not only provides you with the foundations upon which to run your business, it can also provide you with highly effective tools to optimise your day-to-day business processes. That's why it's so important to choose an IT partner with knowledge of your industry and the experience to get the job set up right the first time around with the least amount of disruption to your business.
Get in touch with us today to discuss your options. Call on 01384 400 600, email info@syscom.plc.uk, or submit a contact form below.
Next Article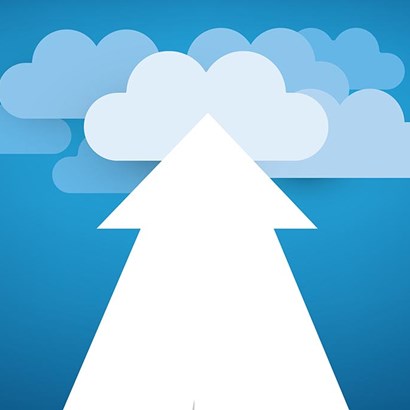 November 20 2023
Dynamics 365 On-premise To Cloud Migration: What Are The Benefits?
Read More