Rapid delivery options such as next-day and same-day delivery has led to increasing pressures for manufacturers and fierce competition within the industry. Businesses must adapt their capabilities and improve internal processes to remain competitive and offer a better service to customers.  
Here we have outlined our top tips we believe will help you to improve your order fulfilment process.  
Improve inventory management capabilities
Having control and visibility over your inventory management is crucial to optimising your order fulfilment process and shortening the time from order to delivery. Poor visibility of your inventory can lead to extended delivery times if a product is out of stock, but the sale has already been made. Similarly, not knowing what inventory you hold and where it's located can cause significant delays to your lead times, which can have a huge impact on customer satisfaction and repurchasing rates. It can also cause you to purchase more stock than you need which can then result in increased costs and wastage.  
Adopt automation and new technology
Automating key processes throughout your distribution network allows you to reduce the number of errors made as a result of manual input as well as the labour-time it takes to complete those processes. Many processes can be automated throughout your business depending on the industry you are in. For example, you can automate:  
Production

 

Demand Planning

 

Customer Service

 

Sales Order Processing

 

Compliance

 

MRP

 
 
Automation completes tasks quickly and efficiently, without human error, to help improve data accuracy, leaving you and your staff to focus on more important tasks.  

Improve visibility across your business
Having complete visibility over your business allows you to make more informed decisions based on the data you have at hand. Having visibility ensures you can meet deadlines, delivery schedules, order quantities and much more; and access to the right data will allow your staff to complete each job to the highest standard.  
Data is recorded from each part of your business, whether it be from ordering, sales, customer service, procurement or even the machinery used to produce your products. Having the ability to analyse it without human input is key to gaining significant insights that'll help and guide your business in the right direction. Intelligent business software can provide the knowledge you need to make more informed and accurate decisions by utilising AI or simple inventory data.  
 
Want to learn more?
We have worked with manufacturers and distributors for over 40 years, providing a wealth of experience and industry knowledge to help companies excel. We can help your organisation adopt new technologies which integrate perfectly with our intelligent business software to provide outstanding results and ROI. If you would like to learn more, please don't hesitate to get in touch by calling us on 01384 400 600 or email us at info@syscom.plc.uk  
Next Article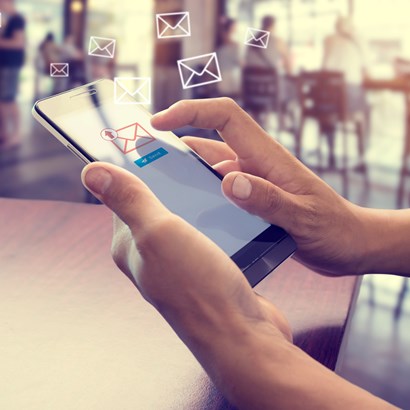 December 06 2021
Dynamics 365 Marketing is leading the way with personalised engagement
Read More