Many construction companies lack data visibility over their projects which is essential to understanding key performance metrics and how each project is running. To be able to make well informed decisions based on accurate information, business reporting capabilities are needed at key levels. 
In the same way construction companies devote time and resources into supplying high-quality construction services, the need to implement and use appropriate software must also be considered as a backbone to operations moving forward and future growth. 
We look at how construction companies can benefit from Microsoft Dynamics 365 software to optimise processes and achieve greater visibility of the running of their organisation. 
1. Custom Dashboards 
Getting the right information to the right people may sound like an easy task, but often we find that a lack of data visibility hinders employee's effectiveness and can often lead to mistakes being made and money lost because of those decisions.  
In Dynamics 365, custom data dashboards can be tailored to the individual needs of employees across all levels of your workforce. For example, supplying director level employees' easy access to financial data, financial performance metrics or real-time cash flow, or showing a Project Manager the project costs, schedule and budget. These tailored insights help decision making throughout key areas of your business and ensures a higher degree of accuracy.  
With tailored insights in D365 you can also easily keep an eye on employee performance based on their activity to ensure you get the maximum level of efficiency possible to drive business growth. This information can be provided to management levels of the business to give insight as to how best to manage employees moving forward.
2. Mobilising Data 
Connecting a back-office system to construction sites has been a particular challenge in the industry in the past, but using cloud-based software construction companies can now provide their onsite workers with access to their systems, anytime, anywhere. The cloud-based platform allows you to create, update, receive and manage information from any location and update the system in real-time to create a centralised platform where everyone has the same data and information to hand.  
Using D365's mobile capabilities not only allows your onsite teams to access the data they need but it also helps to improve communication between back office and onsite staff. It also promotes collaboration between employees and ensures that important decisions are not held back due to location or collaborative constraints. 
3. Forecasting
Forecasting is an important part of any construction firm. Dynamics 365 gives constructors the ability to forecast financials, cash flow, cost-to-complete, resources and equipment needed, and other project level metrics that are essential to the management of a project.  
The forecasting tools in Dynamics 365 can even incorporate external factors into consideration such as political, economic, social, technological and environmental factors which may affect the running of the project moving forward. 
Want to learn more about how Dynamics 365 can provide visibility to your construction projects? 
We can help construction companies achieve project visibility across their entire organisation, helping them to use Dynamics 365 to make better decisions and manage projects successfully. If you would like to learn more about how you can achieve this get in touch with us today, and download the Dynamics 365 for Construction brochure below.
Next Article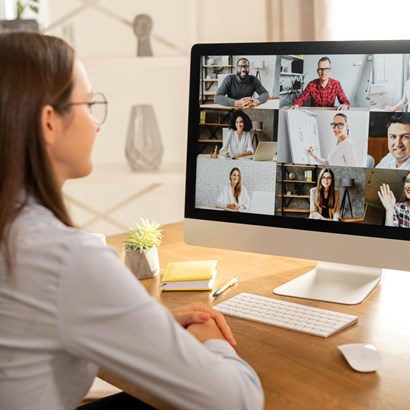 May 24 2022
How Can Managed Security Services Support Your Business in a Post-Pandemic World?
Read More