As we all get used to working from home for the foreseeable future, we may encounter issues with IT security, communication, IT support, software or hardware. Minimising these issues and helping to streamline your workforce's remote operations is essential to maintaining productivity and working effectively.


Microsoft Teams
Microsoft Teams is an intuitive platform which provides facilities including communication, storage, collaborative document sharing and other features which make it a perfect working from home solution. Teams allows you to make internal calls, instant message, and provides virtual meeting rooms to hold conferences which helps to keep your staff fully informed of company updates and helps to maintain normal contact between team members without any disturbance to daily operations.
Teams allows you to collaborate on all types of Microsoft documents including Word, Excel and PowerPoint. This allows users to share documents with individuals or entire teams removing the need for multiple versions of the same file and includes many intuitive features such as reviewing content changes, useful commenting, in document chat and multiple use which allows multiple users to work on the same document at one time.
Microsoft Teams provides users with individual and team storage which varies on capacity depending on your Teams licence. Being able to access secure storage when working remotely is vital in ensuring company security. This also provides a safe location to store temporary files while your company implements a more effective solution such as secure VPN connections.
Security
Maintaining effective security is not only priority for your usual place of business, but for remote workers especially. Having secure networks, devices and procedures in place reduces the risk of data loss, malicious attacks and other cyber security issues that may arise from working from home.


Secure VPN Connection
A Virtual Private Network (VPN) allows users to make secure connections to another network via the internet. A VPN allows remote staff users to access local network resources as if they were connected to your network in the office, and most importantly be able to do this securely and safely. All remote users would need access to a VPN in order to work securely from their homes and still be able to complete their daily tasks necessary for their role.
If you require assistance with setting up a secure VPN, it may be reassuring to know that this can be installed remotely, which therefore does not require an external member of our staff to come on site to do so.
Anti-virus
Anti-virus software can detect, manage and remove malicious software threats which may attempt to breach your associated networks or devices. With working from home on the rise, there is an ever growing need to protect and secure these networks and devices to ensure the reduction in risk to company data and services. Anti-virus also provides email filtering and scanning of all inbound emails which checks for spam, malicious attachments and any other kind of malicious software which could pose a threat to your IT systems.
Remote Support & Monitoring
When things go wrong when working from home, being able to still access support is crucial in keeping consistency to a maximum and wasted time and resources to a minimum. Having this constant monitoring and support also means that companies are able to maintain their own levels of standards throughout their operations and customer services due to reduced downtime and quick resolutions.
24/7 Remote Monitoring
Remote monitoring provides proactive coverage of your IT systems. It enables the detection and prevention of potential issues before they impact your business. Through the use of daily backup notifications and network monitoring, issues which are detected are addressed ensuring business continuity. Ensuring the safety of your entire IT infrastructure means your business can carry out its daily operations without disruptions and achieving a reduction in costs and improved performance throughout.
Hardware
Hardware is vital when working from home, no matter which way you look at things. You could have all the security and software in the world to help you work from home but without hardware it's all useless. Ensuring hardware is well maintained and updated to meet security needs regularly helps to reduce the risk of cyber-attacks and provides access to your services for your staff working from home.
Why Syscom?
Syscom provide many businesses both small and large with the tools they need to excel and grow. Syscom can ensure your remote staff have everything they need to effectively work from home over the coming weeks or months. We ensure that all of our customers get the highest standards of service, being able to implement these services remotely ensures the safety of your own staff and does not hinder the effectiveness of these services in any way.
Find out how your company could capitalise on complete remote working solutions which keep your company data secure no matter where your employees are. Call us today on 01384 344 244, email us at info@syscom.co.uk or complete a contact form below.
Related Links
Next Article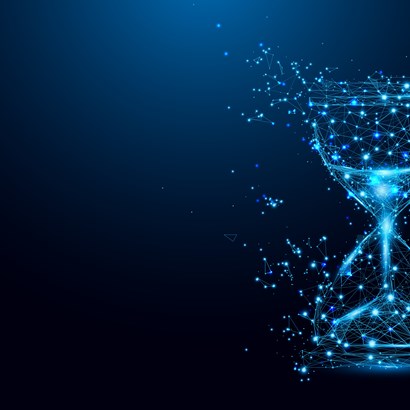 January 26 2021
Dynamics AX 2012 R3 mainstream support ending soon… time to upgrade?
Read More