The fashion industry is one of the biggest in the world, contributing to 2 percent of the world's GDP. Consequently, apparel manufacturing is an industry that is both labour-intensive and time-consuming as manufacturers grapple with such high demand. To remain relevant in such a competitive market, apparel manufacturers are turning to Artificial Intelligence (AI) and Machine Learning (ML) to aid accuracy, speed and automation whilst reducing extra staffing costs.
Supported by the availability of big data, apparel manufacturers can utilise AI and ML to predict themes in trending patterns, styles, colours and customer opinions around a product. The shift into new digital landscapes has revolutionised the industry as manufacturers can create trends that are data-driven and customer-centric.
Utilising Artificial Intelligence
From automation to product development, Artificial Intelligence is reshaping the production process for manufacturers by creating overall operational efficiency.
AI can automate and unify logistics and supply chain processes for greater visibility and faster delivery. Automation not only improves warehouse operations but delivery journey time as alternate routes can be found for vehicles delayed by unforeseen circumstances such as bad weather or road construction.
AI-powered machines are also reducing the time and cost for traditionally labour-intensive processes. Tasks such as sewing, textile sorting, product development and fault detection can now be performed by AI with faster speed and succinct accuracy when compared to their human counterparts. Reducing manual labour has proved a cost-effective solution for manufacturers as staffing costs are reduced and products are produced quicker but are of higher quality, meaning demands are met with fewer defects and returns.
All operational data – historical and real-time – is then analysed to provide insight into the production process. By offering a clear view of the production process, AI gives manufacturers the visibility they need to assess which areas need improving to create a more efficient and cost-effective process.
How can AI aid the manufacturing process?
Automation of logistics and supply chain processes
AI-powered machines to aid product creation and fault detection
Collecting historical data to improve operational efficiency
Machine Learning capabilities
Machine Learning is becoming one of the most used techniques for trend forecasting in the fashion industry. Based on an algorithm of style, trend and seasonality, ML-driven fashion forecasting utilises big data and predictive analysis to estimate sales, customer analysis and future demand for new products. ML-driven forecasts are constantly adjusted in real-time to ensure precise and accurate collection planning and buying. Trend forecasting aims to improve demand planning so manufacturers can save on resource costs and reduce waste for excess materials.
ML can also improve the quality and design of a product. Similar to AI, ML can identify faults and defects before they're finalised. Information is then fed back to the design team for inspection and redesign.
However, reliance on new tech has its downfalls – one being an over-reliance on the AI-powered machines that're replacing traditionally manual processes. Machine Learning avoids costly downtime by predicting and evaluating the efficiency, availability and lifespan of a machine. By utilising historical and real-time operational data, ML can be used to schedule maintenance checks, alerting operators before a system failure.
How can ML create a more efficient business?
Trend forecasting using ML techniques such as deep-learning
Improve quality and design of new products
Smart maintenance through advanced analytics
Want to learn more about how technology can be utilised to improve the performance of your business?
Syscom have helped many apparel manufacturers with ApparelX software, so they can excel far past their competition.
Speak to one of our apparel industry consultants to find out more. You can contact us via the form below, email info@syscom.plc.uk or on 01384 400 600.
Next Article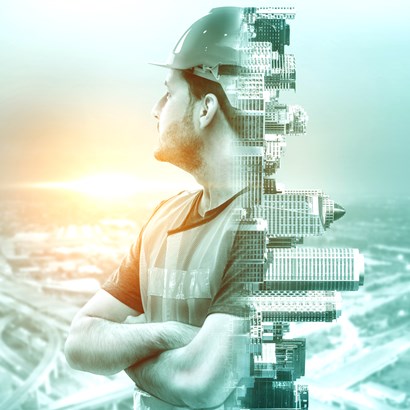 June 20 2022
Reap the Rewards of Risk Reduction with Construction Management ERP
Read More