Before making the selection of which ERP partner to choose to implement and support your ERP project, there are some red flags to look out for which might indicate that they are not the right partner for the job. 
 
Industry knowledge and references
Those who say your ERP software is irrelevant to your industry. Any partner that claims that an 'out-of-the-box' ERP system will have all the features and functionality you need for your industry should be avoided. Your ERP partner should be expected to demonstrate knowledge and experience specific to your industry and business. If they cannot provide valid references or demonstrate the work they have done for others within your industry, then they may not be as experienced as you think. Before selecting an ERP partner, take the time to get good references and case studies. 
See how we have helped many manufacturers and distributors to succeed, take a look at our case studies. 
System and technical knowledge
Demonstrating system know-how and any technological changes within that system is vital. Check if your ERP partner can provide examples of any developmental work carried out for any of their customers since installation. For example, making changes to the software's financial setup to accommodate new changes for EU/UK import/export charges and regulations. Failure to demonstrate ongoing system modification may indicate that they do not have the sufficient knowledge to overcome the advancements and changes going on within your industry. 
Defined processes
Poorly defined processes can be a main cause for project failure. An ERP partner should demonstrate a step-by-step process before the project commences to help track progress and identify finer details. 
This could include:  
Identifying needs

 

Design and development stages

 

Implementation phases

 

Change management

 

Training

 

Support (short-term and/or long-term)

 

Managing timeline and budget issues

 

Measuring success

 
A lack of clearly defined goals can lead to an unorganised or rushed project that may not meet your needs, or you may even fail to see a return on investment in the long term.  
Dynamic team to support your project
Having the right team for the job is also an important factor when considering your ERP partner. A successful ERP project is largely a result of the team implementing it and their expertise. Throughout various stages of the process, you will be introduced to various members of the partners team who will be able to help and support your business along the way.  
Having the right combination of people working on your project is one of the most important factors to consider. If you have any worries or concerns about the team working on your implementation, you should reconsider your choice of partner.  
See if Syscom are the right fit for your ERP project; start the conversation today!
We are industry leading experts in manufacturing and distribution ERP software and have an array of knowledge and experience to provide the most effective system possible for your business which produces results and outshines competition. 
Next Article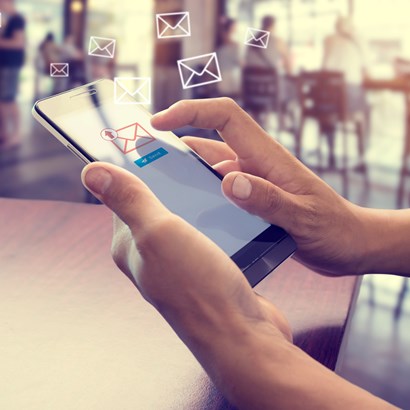 December 06 2021
Dynamics 365 Marketing is leading the way with personalised engagement
Read More