Microsoft has made their feelings on the matter clear - The Cloud is the way they want to go in the future.
Whilst Cloud implementation is overtaking On-Premises, many businesses refuse to budge, either afraid of change or investing too much into hardware. We know not everyone wants to follow trends for the sake of following trends, but Microsoft has realised how scalable and cost-effective The Cloud is for business software, so read on to see why the cloud is so much more beneficial for your business. 
Why is The Cloud emerging as the more popular form of hosting Dynamics 365?
The Advantages of Cloud-based Servers
Cloud-based hosting stores everything, program and data alike, in an online Microsoft server, eliminating the physical ownership of the software. Building, testing, deployment, and management can be actioned from a network of managed data centres dotted across the world. You can cut out software installation on devices in favour of internet access. Dynamics 365 on the cloud needs only a browser and a connection. So, why is letting Microsoft host your Dynamics infrastructure a more effective method? The following features and services should provide an apt explanation:
Scale & Scope
At any time they wish, Dynamics 365 SaaS users can get a sense of the size and scope of their business and not have to rely on new servers and processors to meet the demands of business expansion. Without moving to the cloud, On-Premises Dynamics 365 users cannot utilise all the features and functions like Azure-powered machine learning tools, versatile self-service web portals, navigational learning paths, and integrated survey platforms, PowerApps, Flow, Machine learning AI to spot trends, and gamification. Being internet-reliant, cloud-based Dynamics 365 and Business Central lets you add new users via a simple subscription service.
Remove Physical Limitations
The most glaring advantage of Cloud-based Dynamics 365 is that, compared to On-Premise, it is a piece of software rather than hardware. The cloud gives you the perks of not being forced to spend time, money, and resources on maintaining in-house servers and hardware. And, while the case could be made that cloud storage can come with the additional price tag of renting space on the Dynamics 365 service provider server, it still outweighs the overall cost of precious resources constantly maintaining the hardware.
Next Article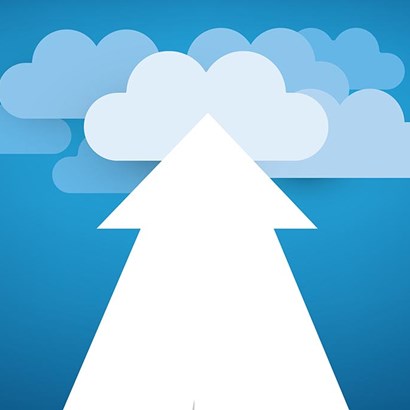 November 20 2023
Dynamics 365 On-premise To Cloud Migration: What Are The Benefits?
Read More