Microsoft Dynamics AX is one of the worlds most functional and easy to use ERP tool-sets accessed via a multitude of mechanisms making it one of the very few that has your future needs already inbuilt. In creating Dynamics AX 2012 r3 and the new 365 for Operations Microsoft has revolutionised Interdepartmental communication and the sharing of vital information. 
Often companies that buy Dynamics AX are doing so to future proof the IT infrastructure as part of growth ambitions and provide a level of integration beyond that of other ERP high profile solutions. The selection process can be a lengthy process before settling on their chosen toolset having carefully considered and rejected others in the process. So, it is a major frustration when after many months of work no results are seen. Here are some of the common quotes we have received:
- I feel like I and the business is not getting the right support for my AX installation
- My staff are turning to alternative methods instead of using AX
- I feel like I'm being ignored
- Fixes we were told were required and paid for - didn't work
- I spend days, weeks waiting for resolution to problems I am experiencing today or:
- I feel that I am paying for a service I am not getting
All of the above are Partner related issues and sadly, many companies fail to achieve the true potential of Dynamics AX or realise the benefits they once sought which is not what you had in mind having invested so much. So why is it that you are yet to realise this with your installation?
Dynamics AX was designed to be so versatile that it can be adapted to work within any industry or vertical and many of the Microsoft Partners have adapted Dynamics AX to become Industry Specific versions of what already is a winning formula.
The problem stems from how knowledgeable your chosen partner is within the field you operate. It is not Dynamics AX, for that has spent years under the microscope and installed within millions of sites. So, when choosing a new IT Infrastructure it is a misconception that simply choosing the right toolset is all that you need to do. It is of equal importance if not more so, that you select the right partner since the benefits you get are limited only as far as their knowledge extends or the person conducting the installation. So, you find yourself pouring more and more money into a bad situation attempting to fix the problem. 
What you may not be aware of is that when choosing a Microsoft product you joined the Microsoft family who will protect your investment and your project as if it were their own. What you may also not be aware of is that if, for any reason you are not happy then you can simply change your partner. You will not be asked to buy licences again but you can re-select a partner as many have before you.
Why not be guided by a team of consultants that not only know your business, the industry you work within and can prove it, but actually care about achieving the results you set yourselves.
At Syscom PLC, we provide world class consultancy services and support for our AX customers. We will not settle until your problems are resolved. We follow a tried and proven methodology by first understanding what has been done, fixing what is required then setting you back on the path you first thought you were on. Our support and assistance is available whenever you need it, you only have to ask.
Dynamics AX is one of the worlds best ERP solutions, don't let poor support put you off. Try AX Medic from Syscom PLC and realise the potential you once paid for but never found
For further information on how Syscom can help future-proof your business please complete our contact form and a consultant will be in touch shortly.
Next Article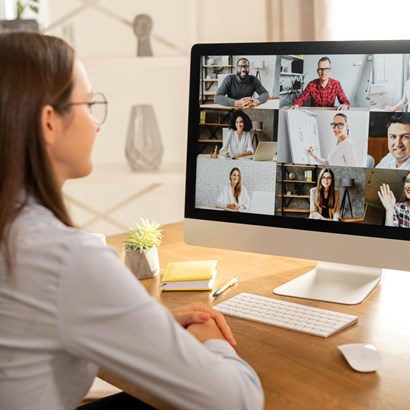 May 24 2022
How Can Managed Security Services Support Your Business in a Post-Pandemic World?
Read More