Peak periods throughout the year can be challenging for many distributors with an influx of orders and operations running at full capacity. Black Friday and Cyber Monday are fast becoming the biggest singular days throughout the year with e-commerce sites dominating throughout this period.
Being so close to Christmas, distributors need to optimise their operations and align stock with demand effectively to avoid shortfalls in inventory and make sure things are prepared for the festive period.


How does ERP software help distributors operate more effectively throughout peak periods of the year?
Demand Forecasting  
Distribution ERP software allows distributors to run highly accurate forecasts with far greater accuracy than ever before. Historical data coupled with machine learning and AI produces a predicted demand based on a variety of different variables. Having more accurate forecasts allows you to align your stock and inventory to match to ensure that shortfalls or over purchasing is kept to a minimum and that orders can be fulfilled on time.
Reduce wasted stock/inventory
Eliminate over purchasing of stock/inventory
Align stock with demand
Accurate forecasts based on company data, machine learning & AI
Optimise Stock Management & Resources 
ERP software analyses historical data to enable you as a distributor to align your stock and resources to match the predicted demand. Analysis can show:
Most popular products
Items frequently bought together
Trending items
Most popular sizes
Previous year's performance
This enables distributors to then stock their inventory based on the data provided which ensures that customer orders can be fulfilled and that wasted products are kept to a minimum. It also allows you to ready your warehouse in advance so that you are not dependant on last minute orders from suppliers and rely less on the supply chain running smoothly throughout these periods.
Optimise Delivery Process 
There's nothing worse than a late delivery, especially when your customer needs it now. Through increased planning, customer deliveries can be fulfilled on schedule. This will improve the overall level of customer satisfaction which ultimately will affect a distributor's bottom line positively.
Distributors can ensure that their deliveries are always timely through assisted updates and optimised routing options based around a variety of variables to provide accurate delivery times to customers, which helps to improve customer satisfaction while also modernising the delivery process. ERP software provides complete visibility throughout the transportation process, with every shipment there is always the need to validate the subsequent billing documentation, so enhanced freight reconciliation capabilities are also included as part of these transportation features. 
ERP Software and Support to Help Distributors Prepare For Peak Periods
Contact us today to find out how your business could capitalise on end-to-end distribution management software solutions, to better prepare for peak periods. Call on 01384 400 600, sumbit a contact form below or email info@syscom.plc.uk. 
Next Article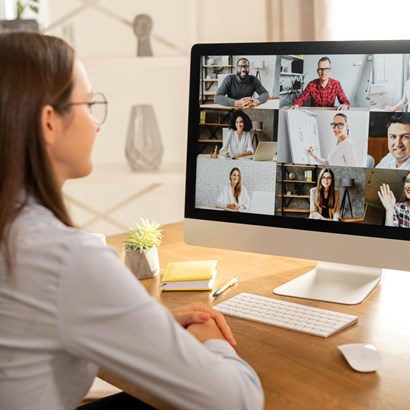 May 24 2022
How Can Managed Security Services Support Your Business in a Post-Pandemic World?
Read More