Under Dynamics 365 2021 release wave 1, Microsoft have deployed a number of new features to improve the overall performance and usability of Business Central. With many more soon to follow, we have compiled an overview of the features available now as well as ones to come.
Business Central 2021 New Features
Monitor Inventory and Transaction Flow with Availability by Lot Window
With supply chains becoming ever more complex, the ability to keep track of items and their transaction flow is becoming increasingly important and even a legal requirement for some suppliers. Business Central's improved tracking capabilities simplifies this process – companies can track when and where items where received, where they're stored, and when and where they're sold. The Availability by Lot feature will list all on-hand quantities by lot number, plus anticipated incoming and outgoing transactions.
Partner Telemetry – Signal When a Field Was Added to or Removed from Field Monitoring
Internal threats to security are just as common as external threats to the business. This feature ensures that any changes to fields can be monitored and tracked to notify the business of any changes. For example, if an employee changed the IBAN number of the company.

Easy Contact Insights and Access to History of Interactions with Contacts
Having the ability to access information about your contacts and customers is essential for ease-of-use amongst staff as well as a positive customer experience. Business Central now offers quick and easy access to customer information and insights via the Contact Card feature. All relevant data is stored in one place which is perfect when handling customer calls that require access to previous contact history. 
Service-To-Service Authentication
S2S Authentication offers seamless service by enabling businesses to run automation, daemons, reports and various other background jobs without direct control of an interactive user.
Inventory Documents – New Capability to Adjust Your Inventory
You can use Inventory Receipt and Inventory Shipment documents to adjust inventory to either register an increase in inventory or to write off missing or damaged goods. These documents are available to print, release, reopen or edit at any time.  

Improve the Reliability of the Database Export Operation for Larger Databases with More Companies
Larger organisations have had trouble exporting data in the .bacpac format which is used for troubleshooting, data retention and analysis. This action has been known to time out due to insufficient resources allocated by Azure. This new feature provides a more stable export for much larger data bases so that this issue does not continue. 

Country and Regional Expansion
Microsoft Business Central is now available in more countries so that SMEs across the globe can perform better and achieve more. In combination with built-in language offerings, Business Central is available to serve customers in India, Romania, Greece and Turkey.
Next Article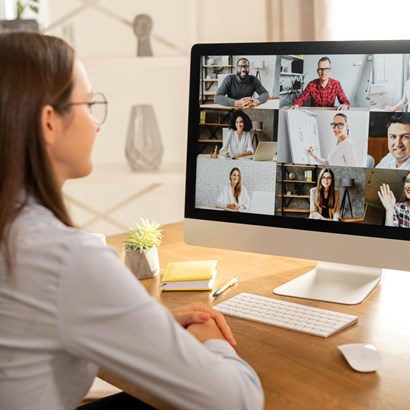 May 24 2022
How Can Managed Security Services Support Your Business in a Post-Pandemic World?
Read More