A distribution network is a complex and intricate operation that combines warehousing, transportation and shipping. 
A steadfast and resourceful distribution software system that manages all areas in one place is imperative to ensure a functional and smooth-running network. Optimising your distribution network can help improve response times, customer satisfaction and cost savings within your business. 
Here we discuss a few ways in which you can adapt your distribution network capabilities to provide outstanding results and revolutionise the way you work. 
Inventory Management
Inventory management is arguably the most important aspect to get right within your distribution network. Poor inventory management activities account for over 500 billion dollars globally of incurred costs per year.  
Optimising your inventory can have a significant impact on overall operations and your ability to meet demand and fulfil sales orders. 
Optimised inventory can also improve cash flow throughout your business. For example, excess inventory can lead to deadstock which ultimately costs money as the items either perish or are thrown away. Too little stock, on the other hand, can lead to missed sales opportunities – or, alternatively, you oversell, causing a delay in order fulfilment which can create a negative customer experience. 
Having complete, real-time visibility over your inventory helps to reduce the amount of errors being made and can significantly reduce the associated costs of poor visibility. Not knowing what stock you have, where it's located and what condition it's in can all lead to extended lead times and poor customer satisfaction as a result.
Big Data Analytics
Data analytics is fast becoming one of the most useful tools not only in distribution, but in every industry. Analytics now allow distributors to identify issues within their operations to help create a better and more optimised distribution network. For example, this could be analysing bottlenecks, fulfilment or any other area in the supply chain.  
Access to better data and analysis tools enables distributors to predict demand and changes within the market with extremely high accuracy. By having insight into market patterns such as what and how much stock is needed at different times of the year, distributors can fulfil orders on time, increasing the likelihood of customer retention and loyalty. Having accurate data across your business also means that developments can be made at a far quicker rate. Data can also be tailored to the needs of each department to ensure effective solutions across the whole business. 
Big data has also proved effective for distributors of perishable goods such food and medicine. Often these items require specialised storage and transit conditions. Big data can provide this information to assure goods are stored at the appropriate conditions and maintain their shelf-life.  
Removing Disparate Systems
If your management systems for each area of business aren't unified or can't communicate then you're not only susceptible to mistakes, but you will be doing more manual work than is necessary. If your business data is scattered across different systems and databases then your business may be vulnerable to duplicates, inaccuracies, and a distinct lack of visibility throughout. A key function of any solution is visibility across departments by implementing a system that manages all areas in one place to facilitate efficient and effective operations. 
Want to learn more about how your distribution network could be improved with ERP software?
At Syscom, we have spent the last 40+ years helping distributors take advantage of the latest technology to enhance their distribution capabilities and stay ahead of the competition. If you would like to discuss your requirements with one of our distribution experts, submit a contact form below, call us on 01384 400 600 or send an email to info@syscom.plc.uk  
Next Article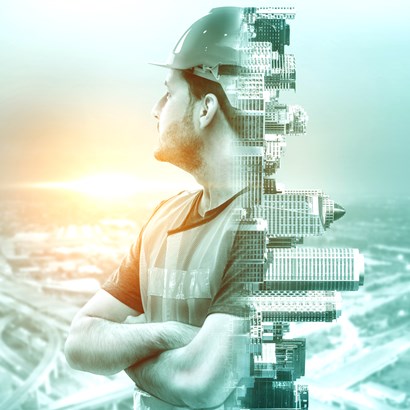 June 20 2022
Reap the Rewards of Risk Reduction with Construction Management ERP
Read More