Are you running your business on Office 2010? You will probably be aware that Office 2010 support will end soon. We answer some frequently asked questions about the end of Office 2010 support, and look at the logical step of upgrading to Microsoft 365.
When does Office 2010 support end?
Support for Microsoft Office 2010 will soon be coming to an end. The official date for end of support is October 13th 2020. This date may seem far away now, however if your company has many users across multiple sites or locations, we suggest you start to think about your options now.
What does end of support mean?
The end of support doesn't necessarily mean that it's the end of Office 2010. Your products will still continue to work as normal although it does mark the end of Microsoft support covering these products. The end of support will include any:
Technical support for issues – you will not be able to contact Microsoft regarding any technical support issues with Office 2010.
Bug fixes for issues that are discovered – Any bugs that are found throughout the system as time goes on will not be fixed and measures will not be put in place to prevent them.
Security fixes for vulnerabilities that are discovered – Any security issues or vulnerabilities that are found with the system will not be fixed or patched
This means that you will be unable to contact Microsoft to deal with these issues and may find yourself vulnerable to security threats or other issues as times goes on.
Why shouldn't I carry on using Office 2010?
Your business could carry on as it is and continue using Office 2010, although as a business you would also want to feel sure that both your employees and your critical company data are protected. Continuing to use Office 2010 without support will open your company to security vulnerabilities due to Microsoft not actively fixing issues as they arise, this not only presents and cyber security vulnerability within your company but can also increase threats trying to gain access to your systems. The longer you continue to use Office 2010, the more likely bugs are to affect your systems without patches and fixes being put in place.
What are my options moving forward?
Your options will vary depending on the size and scale of your organisation. We would recommend that you consider and explore the options of preparing to upgrade to Microsoft 365.
Upgrading to Microsoft 365 provides regular benefits such as improved functionality and other features made available as frequently as once a month. Microsoft 365 is a subscription-based service plan which provides access to all Office applications and other cloud services which include Teams, SharePoint, Exchange Online and OneDrive for Business.
We can provide your business with expert advice on the most suitable Microsoft 365 package for your business. We always take into consideration your current needs and future goals to ensure we suggest a solution which supports the growth of your company.
The Microsoft 365 plans do vary in offerings and capabilities which ultimately depends on the size and scale of your business and its needs. If you wish to find out more about the Microsoft 365 plans we provide, please contact us on 01384 344 244 or email us at info@syscom.co.uk
How can I upgrade to Microsoft 365?
If you are running Office 2010 and want to upgrade to Microsoft 365, Syscom can help. There are an array of benefits in having cloud based services from Microsoft 365 especially with the current situation and many businesses having their employees work from home. Talk to us today to find the best solution for your business and how it can be deployed.
Click here to find out more about Microsoft 365, or you can contact us on 01384 344 244 or email us at info@syscom.plc.uk
Related Links
Next Article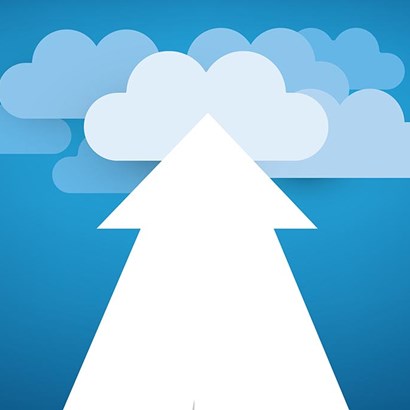 November 20 2023
Dynamics 365 On-premise To Cloud Migration: What Are The Benefits?
Read More